UN looks to slow wireless tech patent war with 'Patent Roundtable'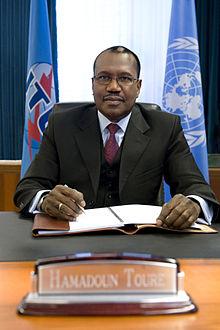 The United Nation's International Telecommunications Union arm is calling smartphone makers and mobile industry bodies together to discuss ways to halt snowballing patent litigation and expects to focus on standards-essential FRAND patents which many believe to be at the center of the disputes.
The ITU said attendees of its "Patent Roundtable" need to address "innovation-stifling use of intellectual property" that has resulted in the sales bans of a number of devices like the Samsung Galaxy Tab, reports the BBC. The meeting is scheduled to take place in Geneva on October 10.
At the heart of the summit are so-called FRAND patents, or standards-essential innovations like 3G wireless technology that are promised to be licensed in fair, reasonable and non-discriminatory manner. Apple and Microsoft recently joined forces in an EU antitrust filing against Motorola's alleged unfair use of its standards-essential properties including an H.264 video streaming codec.
"We are seeing an unwelcome trend in today's marketplace to use standards-essential patents to block markets," said ITU Secretary General Dr. Hamadoun Touré. "There needs to be an urgent review of this situation: patents are meant to encourage innovation, not stifle it."
ITU Secretary General Dr. Hamadoun Touré.
Source: ITU
Confusing the situation is FRAND interpretation and the ITU said the companies leveraging the essential patents often disagree with licensees over what royalties are fair and reasonable which reportedly prompted a number of lawsuits and injunctions.
"The situation is complex and it's very easy for someone to complain something is not fair because it is adverse to their position," said Illya Kazi, a member of the UK's Chartered Institute of Patent Attorneys. "I don't think there's a simple answer. High-level talks can't be a bad thing, but I would be surprised if they can come up with an agreed implementable conclusion."
Motorola was able to institute a temporary sales ban on Apple's iPhone and iPad after the Cupertino-based company refused to pay royalties for certain GPRS technology used in the devices' Qualcomm GSM chip. For its part Apple argued that it was a beneficiary by extension of the Qualcomm license but the claim was found as tenuous. The now Google-owned Motorola was also able to shut down Apple's iCloud push services after successfully leveraging a packet transfer patent.
FRAND patent litigation has become such a problem that EU antitrust watchdog the European Commission is investigating Motorola and Samsung over its conduct regarding use of the standards-essential properties against competitors.
A statement from the ITU said that the high-level talks will "include potential improvements to existing policy frameworks, entitlement to injunctive reliefs, and definitions of what constitutes a royalty base."