Apple reportedly taking action against vendors selling iOS beta activations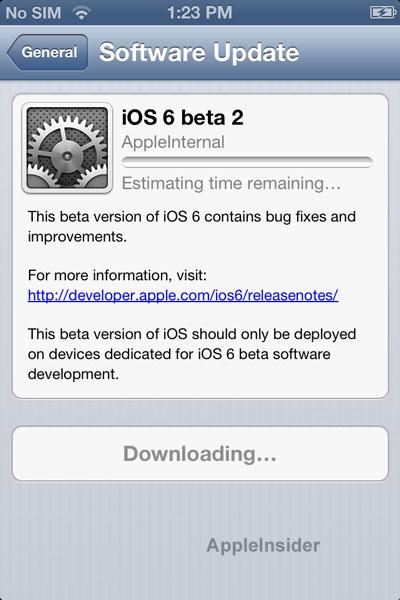 Apple has been proactive in taking down a number of websites that sell developer device slots to non-developers looking to activate iOS prerelease betas.
MacStories reported on Sunday that "several" websites advertising a Unique Device Identifier (UDID) activation service no longer appear to be operating. The sites had previously been profiled in a story by Wired's Andy Baio on the new industry last month.
One site owner confirmed to MacStories that Apple had lodged a copyright infringement complaint with the site's hosting provider. He claimed to have made $75,000 since Apple began seeding beta releases of iOS 6 to developers in June.
"We do not believe our service was infringing and our services did not violate their guidelines for iOS 6″, the site owner maintained, adding that he is currently working on a new site "with better and more secure data lines to handle Apple."
Meanwhile, the report noted that the CEO of a web hosting company told Baio via Twitter that Apple was "fairly heavy-handed" in sending Digital Millennium Copyright Act takedown requests to sites his company hosted that offered UDID developer activations.
Apple's $99-per-year developer accounts allow for activation of up to 100 devices for testing. Considering that one UDID activation-selling service was charging $8.99 per service, these websites could stand to make $800 per developer account, not counting other costs such as hosting or advertising.
Last year, Apple warned developers not to sell their account device slots. The company reportedly closed accounts of some developers that it had identified as having sold UDID activations.