Apple calls for developers to submit OS X Mountain Lion apps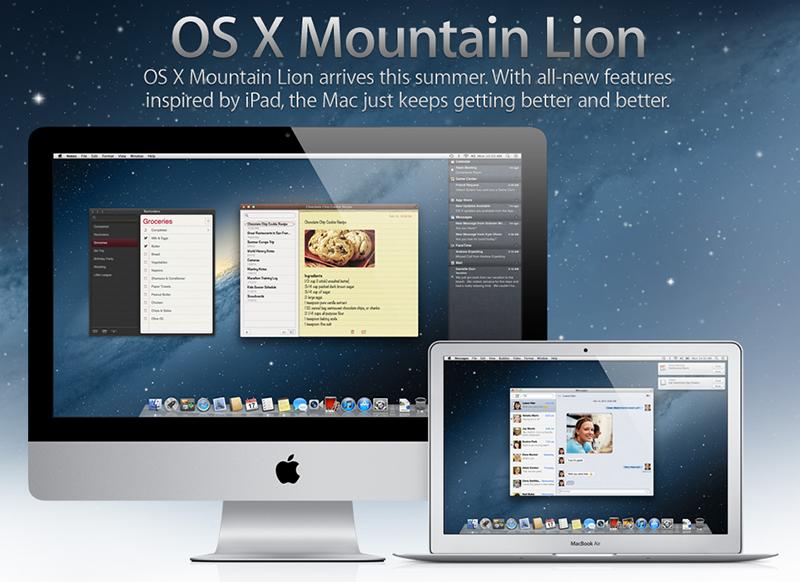 Shortly after seeding the Golden Master release of OS X Mountain Lion, Apple has sent an email calling for developers to begin submitting apps for the upcoming desktop operating system update.
Earlier on Monday, Apple sent out the completed version of OS X Mountain Lion in preparation for public release later this month.
Mac Rumors reports that the Cupertino, Calif., company sent out an email to registered developers notifying them that they can submit Mountain Lion apps. App makers were also encouraged to send in iOS apps that have been designed to make use of new Mountain Lion features, such as Game Center Groups.
OS X Mountain Lion will cost $19.99 when it arrives in the Mac App Store. Customers who purchased a new Mac after June 11 will receive the update for free after it is released.
The email, as obtained by Mac Rumors:
Make sure your apps take advantage of the great new features in OS X Mountain Lion when the world's most advanced operating system ships to millions of customers worldwide. Download OS X Mountain Lion GM seed and Xcode 4.4 GM seed, now available on the Mac Dev Center. Build your apps with these latest seeds, then test and submit for review.
You can also submit iOS apps that take advantage of the new cross-platform Game Center Groups, so they'll be available when OS X Mountain Lion ships.
To read up on the new features in OS X 10.8, take a look at AppleInsider's Inside Mountain Lion series.