Samsung sold 6.5M Galaxy S III smartphones in Q2 2012, analyst says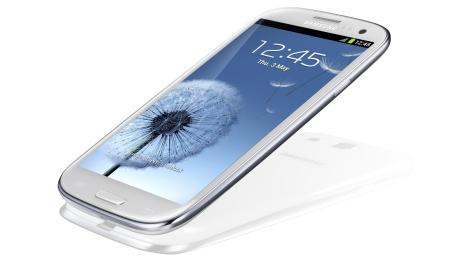 In a note to investors on Thursday investment bank J.P. Morgan estimated that Samsung moved some 6.5 million Galaxy S III units over the second quarter of 2012 making it one of the world's most popular handsets and a legitimate iPhone contender.
Analysts went on to write (via Slash Gear)that unit sales of Samsung's latest smartphone could reach 15 million for the third quarter, more than doubling an already-strong performance as sales commence beyond Europe, the U.S. and the Middle East.
While the heady numbers don't approach Apple's first calendar quarter performance of 35.1 million iPhone sales, the Galaxy S III will increase Samsung's estimated combined unit sales which stood at 41 million at the end of March. The South Korean electronics giant is expected to sell about 50 million
smartphones in the second quarter, far eclipsing a forecast of 30 million iPhone sales.
Apple attempted to block sales of the S III in June before it hit U.S. stores on claims that the device should be included as part of another ongoing patent infringement case. The injunction bid was denied, however, and Samsung said that it was having trouble producing enough copies to keep up with growing demand and expected sales to reach 10 million by July.
Samsung Galaxy S III is set to become one the
most popular smartphones in the world. | Source: Samsung
The Galaxy S III was officially launched in 28 countries in Europe and the Middle East at the end of May with a U.S. debut following a month later.