SoHo Apple Store to reopen Saturday with bigger Genius Bar, more seating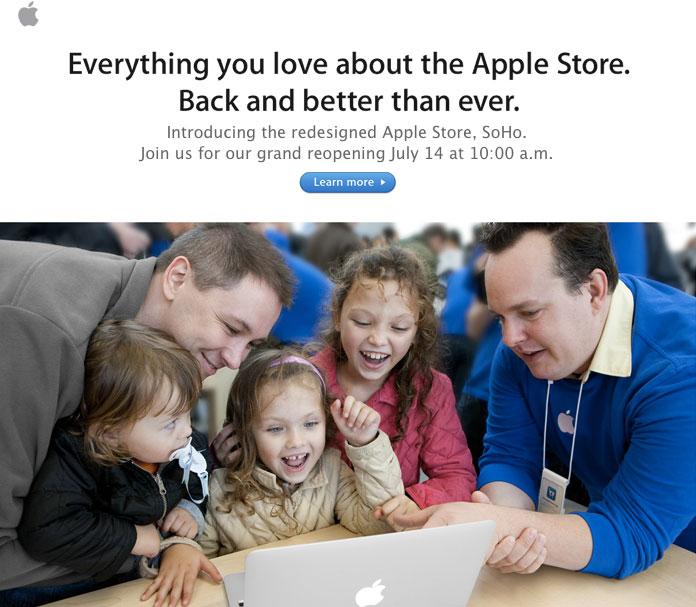 Apple on Thursday began sending out invitations to customers for the grand reopening of its SoHo store this Saturday, July 14, at 10 a.m.
"The Apple Store, SoHo, is completely redesigned and better than ever," the note sent to customers reads. "There are more than twice as many products available for you to try.
"A new state-of-the-art theater with extra seating is the perfect place to enjoy events and workshops. We've added New York's first Briefing Room, where you can get to know our Business Team. Even the Genius Bar is bigger, so it's easier than ever to get an appointment."
The company also revealed that the first 3,000 customers who visit the new SoHo Apple Store will take home a free commemorative t-shirt.
The new SoHo store utilizes a 5,000-square-foot retail space that was formerly occupied by the U.S. Postal Service. The extra space brings the store more inline with the other, larger Apple retail stores found in New York City.
Apple went as far as building a temporary $1.4 million location in 2011 to service customers while its popular SoHo store underwent major renovations. The temporary location was housed in the same neighborhood on New York City's Greene Street.