European telecoms stockpiling next-gen iPhone nano-SIMs ahead of fall launch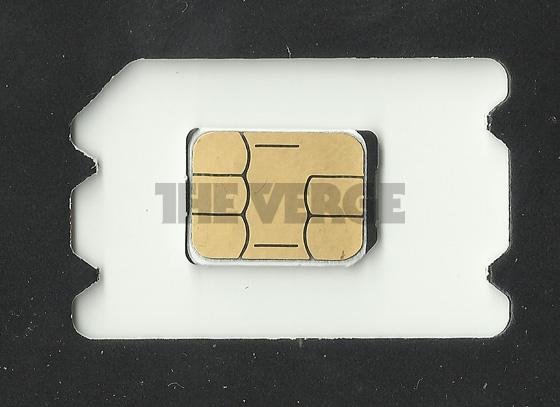 AppleInsider may earn an affiliate commission on purchases made through links on our site.
European wireless operators are placing orders for nano-SIM cards in anticipation of the as yet unannounced sixth-generation iPhone which is expected to leverage the technology when it is released this fall.
Apple's European carrier partners have placed "multiple orders" with chipmakers for the newly-ratified nano-SIM card, reports the Financial Times, a move which is being taken as evidence that the next-generation iPhone will soon make its debut.
Sources familiar with the matter claim that European operators have begun to warehouse "millions" of the small cards in anticipation of high demand for Apple's newest handset. The publication goes on to say that because the nano-SIM is the only piece of hardware in an iPhone owned by the operator, stockpiling of the part can be interpreted as preparation for a September or October debut.
When the iPhone 4 and first-generation iPad launched two years ago with micro-SIM technology, mobile carriers struggled to meet demand as the then-exotic cards were in short supply. This year operators are attempting to be proactive despite having no hard knowledge of what Apple will use in its final iPhone design.
nano-SIM prototype seen before ratification of the standard. | Source: The Verge
The Cupertino-based company will most likely be using nano-SIM in the near future, however, as the European Telecommunications Standards Institute in June chose Apple's chip design as the fourth form factor for the SIM card standard. The iPhone maker is also reportedly negotiating the terms of commercial sales and agreements which include number of units ordered and sold. While the talks are expected to cover the next-gen iPhone, any deals made usually remain in effect for several years.
Apple's proposed card design was part of a heated struggle between cellphone makers like Nokia and RIM that wanted their own standard ratified for fear of an iPhone-dominated market. Despite pledging royalty-free licensing of the new standard, Apple saw contention from the Finnish company which said the proposed structure was "an attempt to devalue the intellectual property" of competitors.
Motorola and RIM joined forces and proposed a joint design nano-SIM standard with Apple, though the effort was ultimately shot down.
The finalized chip takes up roughly 40 percent less internal space when compared to existing micro-SIM cards, allowing smartphone makers to make smaller handsets with increased functionality. Apple's design is expected to make its way into cellphones later this year though Nokia will reportedly hold out as its upcoming Lumia handsets rely on legacy technology.
Apple is rumored to already be manufacturing the sixth-generation iPhone ahead of a fall debut sometime between September and October. Numerous purported leaks point to a larger 4-inch display and revamped dock connector as well as a refreshed look consistent with the company's aluminum "uni-body" industrial design. Most recently a white front glass panel was pictured with a centered front-facing FaceTime camera and taller screen.