Purported next-gen iPhone front panel has centered FaceTime camera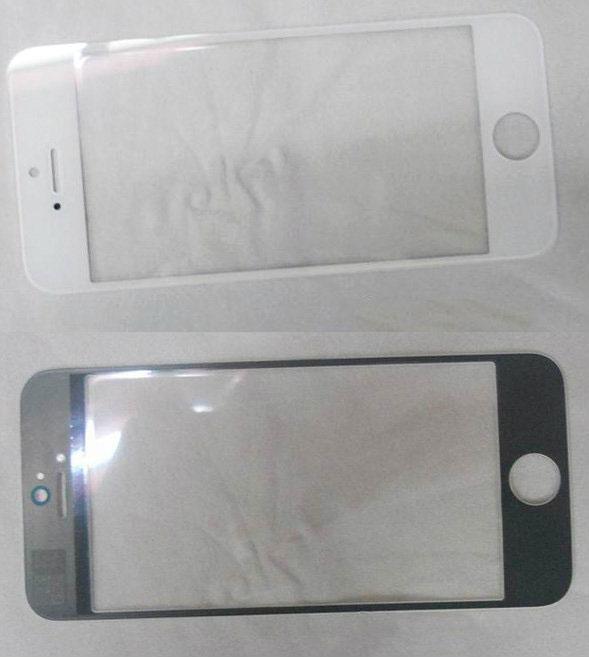 With Apple's next iPhone believed to be in production ahead of a fall launch, a picture claiming to show the device's front panel shows a centered FaceTime camera located above the earpiece.
The image was published on Monday by Taiwanese website Apple.pro (via Google Translate). While it's hard to tell the length of the display without a side-by-side shot, the accompanying report says the panel has a width identical to the current iPhone while the screen is slightly taller.
Aside from the taller screen and a slight move for the FaceTime camera, the front panel purported to be from a pre-release white iPhone looks largely unchanged from the current design, with space for a circular home button below the display and a proximity sensor to the left of the earpiece.
The original source of the images is a Photobucket account that previously obtained the rear panel for Apple's third-generation iPad before the tablet was announced. That person revealed that the new iPad would be slightly thicker than its predecessor, the iPad 2.
Leaked parts alleged to be from Apple's next iPhone come as the handset is said to now be in production. Over the weekend, another report said Apple's suppliers are building the next iPhone ahead of a fall launch, and that the handset will feature inlaid glass on the back, between top and bottom edges made of metal.
Industry watchers suspect that Apple will release the next iPhone in September or October, or about a year after the launch of the iPhone 4S. That launch window would allow Apple to take advantage of the lucrative holiday shopping season, which helped result in record breaking sales of the iPhone 4S at launch last year.
Multiple reports have indicated that Apple's next iPhone will feature a slightly larger 4-inch display, representing the first time Apple has ever changed the size of the iPhone's screen. The taller display is expected to feature a 26 percent larger 16-to-9 aspect ratio that would retain the ability for users to operate the device while holding it with just one hand.