iOS 6 beta 3 for Apple TV brings expanded AirPlay control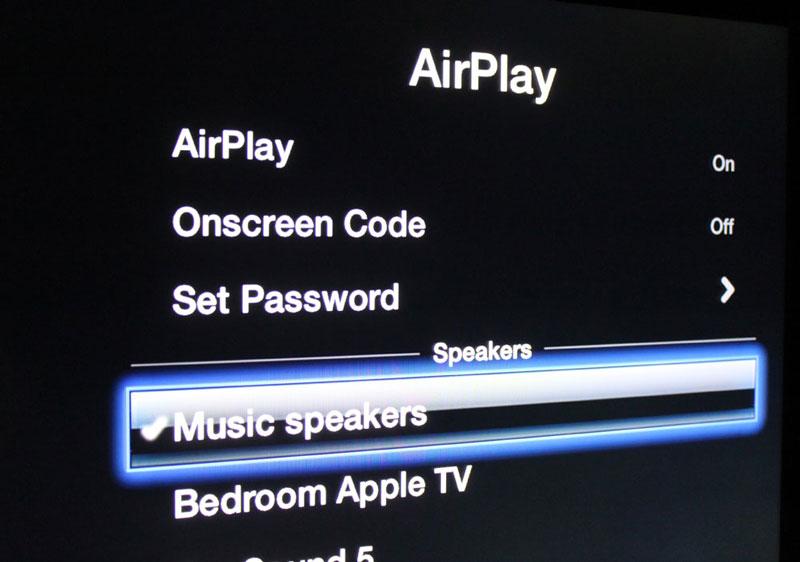 The latest beta of iOS 6 makes the Apple TV set-top box beyond a device that simply receives media, allowing users to actively stream audio to external AirPlay-enabled speakers.
With iOS 6 Beta 3, users can access enhanced features available in the AirPlay section of the device settings. The new functionality, highlighted by FlatPanelsHD on Wednesday, allows users to choose external speakers to send audio.
Running the latest software, the Apple TV will detect any AirPlay-enabled speakers on a user's home network, and they will be available to select for sound output. The new feature is said to be fully operational in the latest pre-release build of iOS 6, allowing users to send audio from any content, including video, to wireless AirPlay-capable speakers.
Currently, an Apple TV running the latest publicly released version of iOS only has the ability to receive AirPlay content. The existing AirPlay settings on the Apple TV simply to turn the feature on or off, and set a password.
The new software update will help to make the Apple TV a more independent device less reliant on external devices. For example, users could access their iCloud-stored music library on an Apple TV, and use the set-top box to stream that music elsewhere, such as to speakers connected to an Apple AirPort Express.
Because AirPlay does not support 5.1 surround sound, users with the latest beta of iOS 6 for Apple TV indicated to FlatPanelsHD that Dolby Digital audio must be disabled, or else the volume will be very low. That setting can be accessed in the system's "Audio & Video" options.
Last month, Apple's second iOS 6 beta for Apple TV added the ability to customize and reorder the layout of application icons, just like on the iPhone and iPad. The addition helped to fuel speculation that Apple is gearing up to give the Apple TV its own App Store with third-party applications.