Microsoft posts first quarterly loss in company history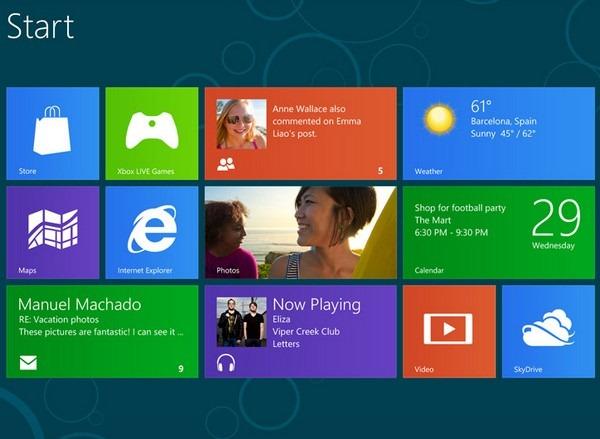 Despite beating Wall Street expectations for the second calendar quarter of 2012, Microsoft on Thursday reported its first-ever quarterly loss since the software giant went public in 1986.
Microsoft's fiscal fourth-quarter contraction was in large part thanks to a huge multi-billion dollar write-down for its online services division compounded by deferred revenue related to the company's Windows 8 platform, reports The Wall Street Journal.
The Redmond, Wash., company posted a $492 million loss for the June quarter, or six cents per share. The poor performance is contrasted to the year ago period when Microsoft recorded a profit of $5.87 billion, or 69 cents per share.
Earnings were hit hard by a $6.19 billion write-down related to the company's acquisition of online ad agency aQuantive Inc. which was purchased for $6.3 billion in 2007. Compounding the situation was $540 million of deferred revenue earmarked for Windows 8 upgrade promotions. Microsoft is looking to keep Windows 7 sales going through October by offering buyers of select versions discounted upgrades to Windows 8 until the end of January 2013.
Not counting the write-down of its online services division and the deferred revenue connected to the Windows 8 promotion, Microsoft's earnings were actually in the black at 73 cents a share.
Microsoft took a hefty $540 million hit in deferred revenue for Windows 8 promotions.
Source: Microsoft
Overall revenue was up four percent at $18.06 billion for the quarter despite a 60 percent increase in operating costs. The most recent estimates from a poll conducted by Thomson Reuters pegged earnings at $18.13 billion or 62 cents a share.
Breaking down earnings by division, Microsoft's Windows and Windows Live posted a 13 percent decrease in revenue and an 18 percent drop in profits, once again owing to the deferred revenue.
Helping buoy earnings was Microsoft's entertainment and devices division, which saw a significant boost in sales with 20 percent jump year-over-year while online services revenue rose 8.1 percent. Server products, including enterprise network and private cloud computing systems, posted revenue gains of 13% on boosted profit of 24 percent.
Rounding out the revenue winners was the business division which includes Microsoft Office products with a 7.1 percent jump in sales leading to a 9 percent increase in profits.
Microsoft is banking on its "PC+" strategy, described as an ecosystem of devices running a one-size-fits-all operating system in Windows 8, to carry the company as competition heats up in the mobile space. Earlier in July, Microsoft claimed that Apple's "post-PC" era view of devices was wrong, claiming that the iPhone maker's notion to keep mobile and desktop operating systems separate was outdated. Instead, COO Kevin Turner said the future is a convergence of mobile, laptop and desktop devices under one OS, alluding to the presumed capabilities of Windows 8.
For its part Apple still believes in making devices targeted to specific tasks. During the company's most recent quarterly earnings conference call in April, CEO Tim Cook said, "anything can be forced to converge, but the problem is that the products are about tradeoffs. You begin to make tradeoffs to the point where what you have left at the end of the day doesn't please anyone." He went on to quip, " "you can converge a toaster and a refrigerator, but you know, those things are probably not going to be pleasing to the user."
As part of the PC+ initiative, Microsoft introduced its first self-branded tablet called Surface, with the ARM-based version of the device expected to be released alongside Windows 8 which was recently announced to hit shelves on October 26. Although PC+ calls for a completely defragmented ecosystem it seems Microsoft will be breaking that rule out of the gate with Surface for Windows RT, a tablet running a stripped-down version of Windows 8. A more full-featured Intel-based version dubbed Surface for Windows 8 Pro will be released later this year.
While the Redmond firm once had somewhat of a presence in smartphone market during the nascent pre-iPhone stage, Apple's iOS and Google's Android have made the sector a two horse race. Windows 8, along with Windows RT and Windows Phone, represents an opportunity to gain some lost ground in the lucrative portables arena though it remains to be seen whether the new OS will be enough gain substantial marketshare.
As of this writing Microsoft shares were up $0.65 or 2.14 percent in after market trading.