Google acquires Apple-oriented email client Sparrow ahead of iPad app release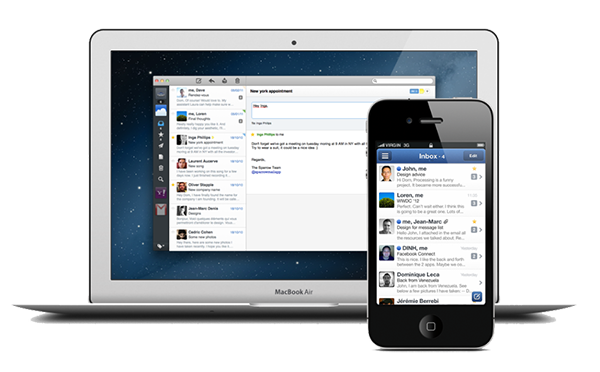 AppleInsider may earn an affiliate commission on purchases made through links on our site.
In its latest move to better position itself against rival Apple in the high-stakes battle for mobile computing applications, Google has purchased alternative email client developer Sparrow, which previously designed its product exclusively for Apple customers.
A letter plastered across the Sparrow homepage Friday from chief executive Dom Leca proclaims his excitement for the acquisition, claiming the company's assets will be rolled into the Gmail team in an effort to "accomplish a bigger vision — one that we think we can better achieve with Google."
We're excited to announce that Sparrow has been acquired by Google!
We care a lot about how people communicate, and we did our best to provide you with the most intuitive and pleasurable mailing experience.
Now we're joining the Gmail team to accomplish a bigger vision — one that we think we can better achieve with Google.
We'd like to extend a special thanks to all of our users who have supported us, advised us, given us priceless feedback and allowed us to build a better mail application. While we'll be working on new things at Google, we will continue to make Sparrow available and provide support for our users.
We had an amazing ride and can't thank you enough.
Since its release on the Mac App store early last year, Sparrow has gained a following among Apple circles as an alternative to the Mail application that ships on Macs due to a more simplified interface akin to Twitter and its social network tie-ins. Sparrow followed up that release this March with an iOS version for iPhones and iPod touches.
Although the long-term fate of those apps remains unclear from Leca's announcement, he did say the company would continue to make those applications available while working on new things at Google. However no comment was made on the fate of the iPad version of Sparrow that was said to be under development, suggesting that product — along with its Mac and iPhone counterparts — could merge their way into Google-branded offerings for those devices and future Android products.