Rumor: Apple partner Pegatron begins next-gen iPhone production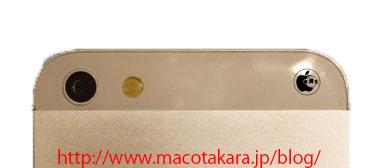 Apple manufacturing partner Pegatron has started production of the next-generation iPhone, according to a new report
The fresh reports, coming from the sometimes-reliable DigiTimes, claim that Pegatron's Shanghai factory has ramped up production of Apple's newest handset and echo similar assertions made recently by Japanese Apple blog MacOtakara.
While the validity of the statement cannot be verified, the new rumor jibes with the September to October timeline analysts have pegged as probable launch window for the new device.
According to "industry sources" in Taiwan, Pegatron is expecting orders for the sixth-generation iPhone to make up for an anticipated decline in ODM laptop shipments in the third quarter. The publication goes on to say the Chinese electronics manufacturer has also become the second OEM maker of "a new version of iPad" which will see shipments of a "few million" units in the third quarter.

Purported photo of next-gen iPhone. | Source: MacOtakara
Apple is expected to follow its current yearly iPhone product cycle to release a revamped version of the device this fall, one year after the iPhone 4S debuted in October of 2011.
Purported leaks of the upcoming device depict a handset sporting a refreshed aluminum "uni-body" design that is larger than the current iPhone to accommodate a rumored 4-inch display.