Apple releases Safari 6 with offline reading for OS X 10.7 Lion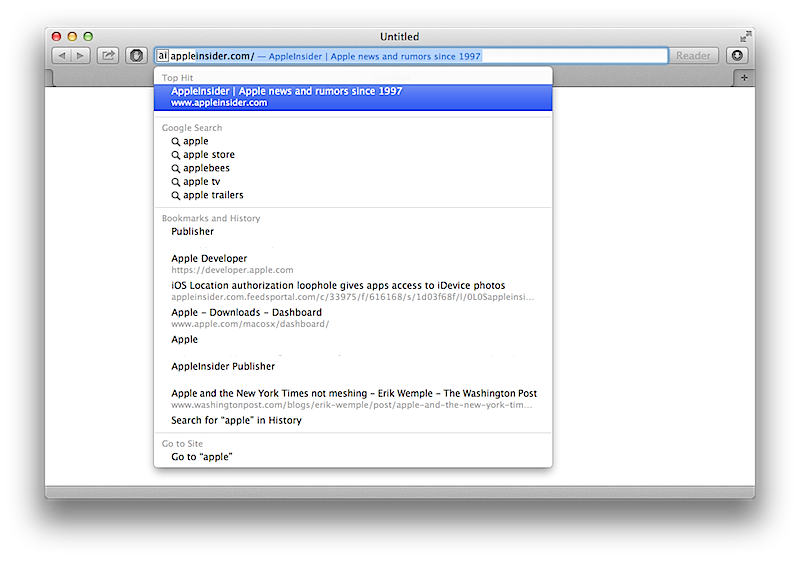 For those with OS X 10.7 Lion who aren't ready to upgrade to Wednesday's release of Mountain Lion, Safari 6 is now available for download, though a Windows version of Safari 6 remains absent.
Safari 6 for Lion can be downloaded through Software Update in OS X. New features of Safari 6 highlighted by Apple include:
Smart Search Field. Safari now has one field for typing both searches and Web addresses.
Offline Reading List. Safari saves entire webpages in your Reading List so you can catch up on your reading even when you don't have an Internet connection.
Do Not Track. Safari can send the websites you visit a request not to track you online.
Password pane. Manage your saved website logins with the new Password pane.
Baidu. The leading Chinese search engine Baidu is now a built-in option for Chinese users.
In addition to new features, Safari 6 for OS X Lion also includes improvements to stability, compatibility, usability, and security. These changes:
Make the swipe to navigate gesture work with PDFs.
Restore the state of Reading List when Safari is launched.
Fix an issue that affected full screen video in webpages that have positioned content.
Restore the user's previous cookies after Private Browsing without requiring a Safari relaunch.
The last update to Safari, version 5.1.7, arrived for Lion users in May. It automatically disabled old versions of Adobe's Flash player that don't have the most up-to-date security features.
Safari for Windows was not updated on Wednesday, but version 5.1.7 remains available for download from Apple's site.