Apple seeds new OS X 10.7.5 Lion builds, iCloud Control Panel to developers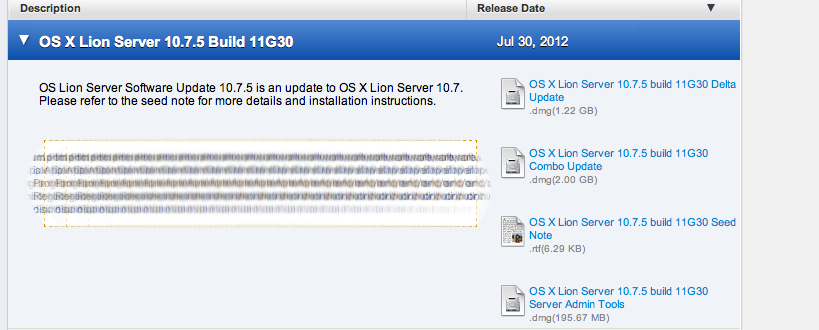 Apple on Monday seeded new builds of OS X Lion, Lion Server and the Windows-only iCloud Control Panel beta to developers with no known issues.
In the new builds, noted as 11G30 for both OS X Lion and Lion Server, Apple is asking developers to focus on graphics performance and quality as there are no known issues with the release.
Work on the server side is a bit more substantial as developers have been tasked with focusing on Password Server, Profile Manager, Webmail (RoundCube), Server App, System Image Utility, Software Update Server, Web Sharing and Workgroup Manager. No known issues are present in the server build.
The second seed for version 2.0 of iCloud Control Panel brings a host of new features to the Windows-centric software including consolidation of Mail, Contacts, Calendars and Tasks enablement into a single checkbox and overall stability enhancements.

This seed build of iCloud Control Panel 2.0 includes all the same features as Seed 1, with the following changes:
Mail, Contacts, Calendars and Tasks are now enabled with a single checkbox.
Shared Photo Streams can now be explicitly enabled and disabled through the Control Panel.
Shared Photo Streams UI in Explorer view has been substantially improved.
Addressed an issue where Push Notifications could crash or stop working.
Visual enhancements, improved stability and reliability.
There are a few known issues with the second iCloud Control Panel beta:
The seed is available in English only
If you sign out of the control panel and sign in as another iCloud account, you may need to restart your computer to use Shared Photo Streams with your second iCloud account.
If you are unable to sign out of the iCloud Control Panel, open the task manager and stop the ApplePhotoStreams.exe process.
Portrait JPG images may create low-resolution versions and not have proper orientation.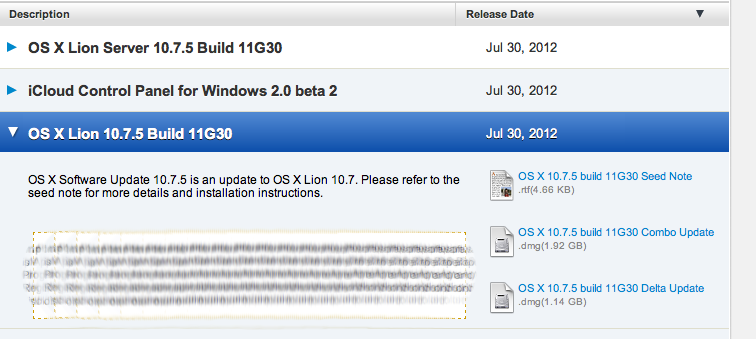 Both the OS X Lion and Lion server seeds as well as the iCloud Control Panel are available for developer download today.