Apple CPU architect for iPhone, iPad departs for AMD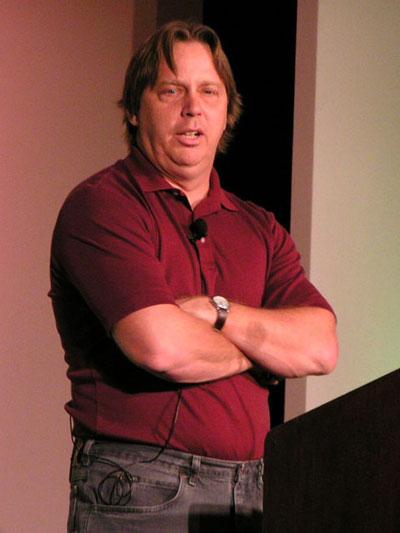 AppleInsider is supported by its audience and may earn commission as an Amazon Associate and affiliate partner on qualifying purchases. These affiliate partnerships do not influence our editorial content.
AMD announced on Wednesday that it has hired Jim Keller, who was previously a director in Apple's mobile platform architecture group where he worked on Apple's custom chips for devices like the iPhone and iPad.
Keller, 53, joins AMD as corporate vice president and chief architect of its microprocessor cores. he will report to chief technology officer and senior vice president of technology and engineering Mark Papermaster, who is also an ex-Apple employee.
Papermaster left Apple in 2010 after he reportedly had a falling out with the company's then-chief-executive, Steve Jobs. Citing anonymous sources, The Wall Street Journal said Papermaster's exit was chiefly a result of "cultural incompatibility."
As for AMD's latest hire, Keller, he will lead AMD's microprocessor core design efforts, focused on developing high-performance and low-power processor cores that the company said will be the foundation of its future projects. Keller came to Apple in 2008, when his previous company P.A. Semi was acquired by the iPhone maker.
Keller was responsible for building Apple's custom System on a Chip designs that power the iPhone, iPad, iPod touch and Apple TV. Apple's custom CPUs include the A4 processor found in the first-generation iPad and iPhone 4, the A5 found in the iPad 2 and iPhone 4S, and the A5X that powers the third-generation iPad with Retina display.
Jim Keller, via PC Watch.
"Jim is one of the most widely respected and sought-after innovators in the industry and a very strong addition to our engineering team," Papermaster said. "He has contributed to processing innovations that have delivered tremendous compute advances for millions of people all over the world, and we expect that his innovative spirit, low-power design expertise, creativity and drive for success will help us shape our future and fuel our growth."
Before working with Apple and P.A. Semi, Keller was with SiByte and Broadcom as chief architect for a line of scalable, MIPS-based network processors that supported 1Gig networking interfaces, PCI and other control functions. Before Broadcom, he spent several years at AMD as part of the design team responsible for the AMD Athlon 64 and AMD Opteron 64 processors, which featured the world's first native x86-64-bit architecture.