Briefly: Surprise birthday party thrown for Apple co-founder Steve Wozniak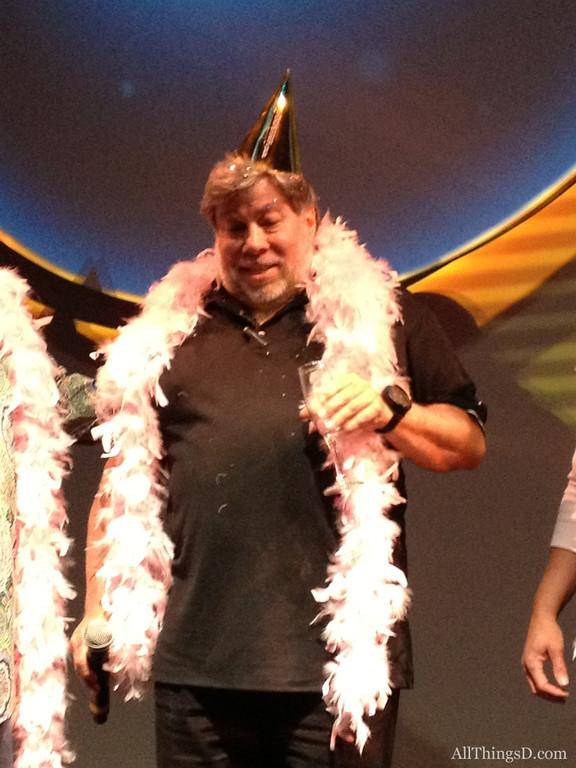 Fusion-io, the flash-memory technology company at which Apple co-founder Steve Wozniak is chief scientist as well as investor, threw the tech guru a surprise birthday party on Wednesday in San Francisco.
Wozniak, referred to affectionately as the "Woz," will actually turn 62 on August 11, but Fusion decided to hold the gala as a surprise at San Francisco's Museum of Modern Art where secretly-invited guests received pink boas and noise makers, reports All Things D.
Apparently the party was kept secret despite the prevalence of social-media though Wozniak's wife had to delete a "drunk" text or tweet from his phone last night.

Woz's surprise birthday party. | Source: All Things D
In concert with the event, Fusion-io announced its ION Data Accelerator software which boosts server speeds by optimizing flash memory processes. Companies testing the new technology include Apple and Facebook.