Upcoming iOS 6 Passbook app showcased in real-world simulation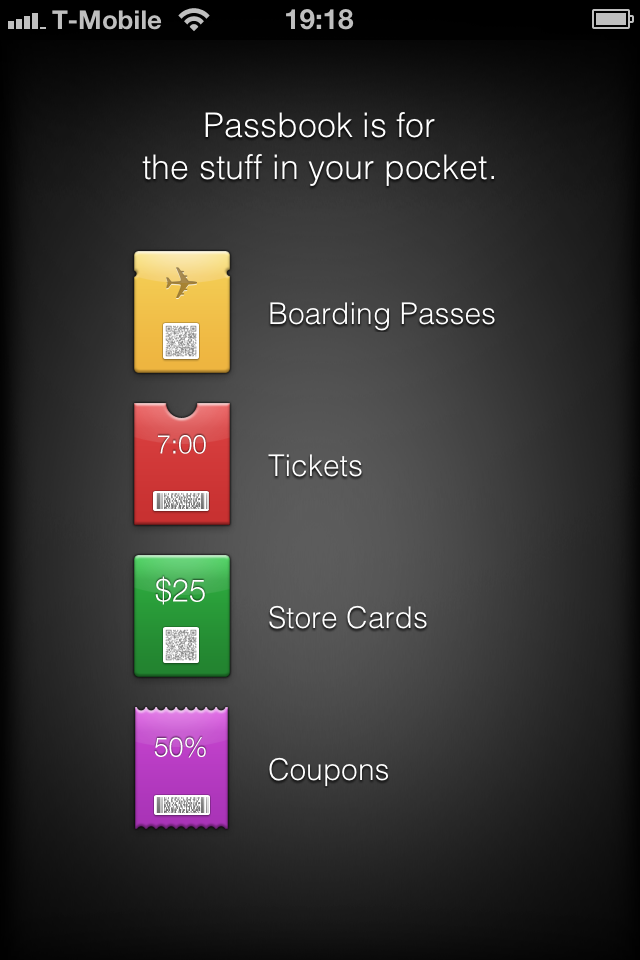 In a YouTube video released over the weekend, a mobile app services company simulated a real world shopping experience with Passbook, intended to demonstrate the upcoming app's capabilities.
Enterprise mobile strategy and app services company iOptimal employed its "Passbook App Prototyper" to create a proprietary piece of software that interfaces with Passbook, allowing the demonstrator to generate and redeem coupons. While the video basically serves as an advertisement of the company's app-building software, it also gives a peek at what real-world Passbook usage will look like.
It should be noted that Passbook operation is shown via an iOS simulator, not on the device itself.
In the video, a map-based app is used to find the nearest coupons available, in this case a $2 pizza and a half-price book discount, which are added to Passbook for later consumption. The "customer" visited the pizza parlor and redeemed the coupon by bumping iPhones, with the operation being simulated on a Mac.
Creating custom coupons and special events like a book signing were also covered in the short video.
While much of the information is rehashed from Apple's own announcement, the video is one of the first to demonstrate how merchants and customers might interact with Passbook when iOS 6 rolls out later this fall.
Rumors have swirled regarding Passbook and what it means for iOS in regard to mobile payments. In its current form, the app is not linked to credit cards or bank accounts and merely serves as a way to organize digital coupons. The closest Passbook comes to actually carrying digital currency is support for gift cards.
In July, Apple CEO Tim Cook said Passbook was a "key" feature to iOS 6 but declined to detail the company's future plans for the app.