New photos of rumored next-gen iPhone display shielding surface online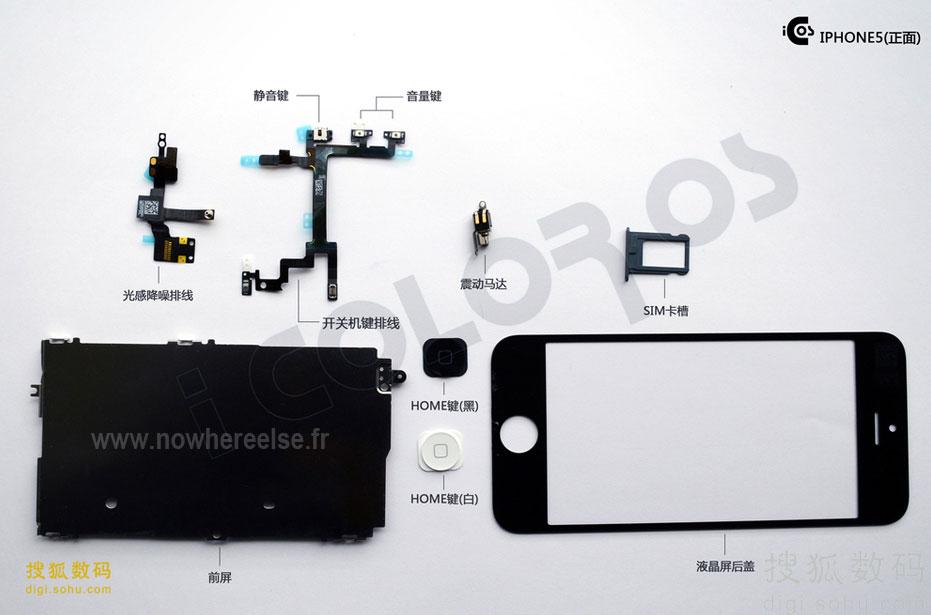 More photos of alleged next-generation iPhone parts hit the web early Thursday, showing sensors, buttons and covers destined for the device as well as what is thought to be a protective metal backing for the unit's expected 4-inch screen.
The purported leak, from site iColorOS (via Nowhereelse.fr), shows a number of components already seen in previous reports, including the protective glass cover, internal sensors and external buttons like the volume rocker, but the most interesting piece is a thin sheet of metal seemingly intended to be a protective shielding for the 4-inch screen's back.
It should be noted that as of this writing, the iColorOS website is now being directed to a "Lion Server" splash page.
While the photos don't depict an "assembled" unit, as a previous report did a week ago, the new display shield component offers a peek at what a 4-inch iPhone screen could look like. The metal piece could be used as an EMI shield or to separate the iPhone screen from hot components, though the part's true use remains a mystery as the handset's internal design is still largely unknown. Apple is rumored to be using a larger, 4-inch display with in-cell touch panel technology in the upcoming handset, marking the first screen size change since the first iPhone was released in 2007.
Most of the purported next-gen iPhone's externals have allegedly leaked out as upstream suppliers churn out the parts ahead of manufacture.
Among the alleged iPhone parts revealed on Thursday is a protective display backing (bottom left). | Source: iColorOS
Thursday's parts leak comes on the heels of a report claiming to show a finalized version of the nano-SIM card tray rumored to be making its way into the sixth-generation iPhone. The Apple-backed nano-SIM design was selected by the European Telecommunications Standards Institute in June to be the fourth official form factor for the SIM card standard, and recent reports claim European carriers are stockpiling the new cards in preparation of high demand for the next-gen iPhone.
Apple is widely expected to debut the sixth-generation iPhone at an as-yet-unannounced special event on Sept. 12.