One Samsung exec told company to learn from Apple's iPhone, not copy it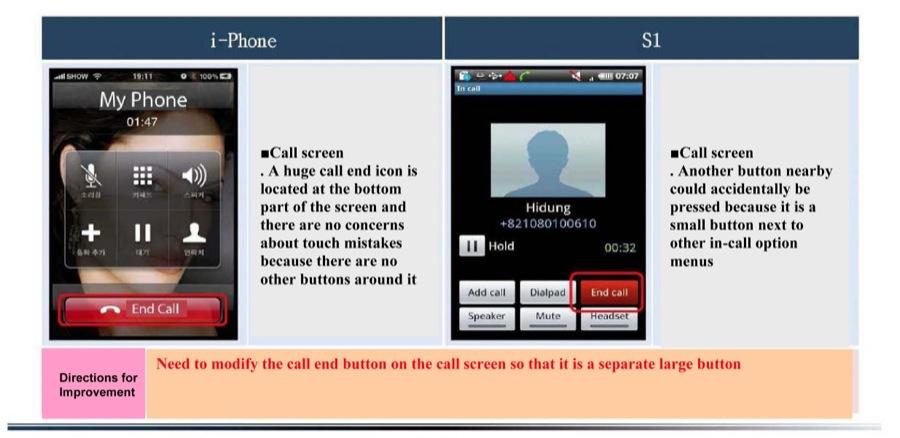 An Apple v. Samsung court document filed on Monday reveals an e-mail in which a top Samsung designer said to "learn through the lessons of the iPhone," not to make replica handsets based on Apple's popular designs.
The internal memo from Samsung designer Sungsik Lee was presented during the cross-examination of Apple expert witness Terry Musika, giving further insight into the South Korean company's efforts in replicating the success of Apple's iPhone, reports CNet.
Dated March 2, 2010, the e-mail was sent to Samsung's "UX (user experience) executives" about a month before one of the devices Apple is asserting trade dress claims against, the Galaxy S smartphone, hit shelves in June. In the note, Lee said that designers should learn from the iPhone's design, but points out future phones should not be replica devices.
From a translated version of Lee's e-mail:
At the Lismore critique meeting yesterday, CEO Gee Sung Choi strongly pointed out Samsung's [user experience] mindset of 'clinging to the past generation. Of course this must be distinguished from saying that we should do something simply because the iPhone did it that way, but [Choi] told us to make judgements based on user convenience, rather than through logical reasoning.
Lee goes on to say that "in the end, we must learn through the lessons of the iPhone that just providing every good feature isn't the way to go about it. Although everyone would agree with this, we would face huge obstacles putting this into practice."
The Samsung executive notes the company should evaluate the iPhone on how the device changed the industry.
"I am not saying to make what is exactly identical to the iPhone, but I am saying to learn the wisdom of the iPhone, and recognize the standard of the industry which was set by them already," Lee said.

Slide from Samsung's 132-page side-by-side comparison of the iPhone and Galaxy S. | Source: Apple v. Samsung court documents
The e-mail fits into Samsung's "benchmarking" argument, or the alleged standard industry practice of keeping up with the latest features offered by competitors. A related 132-page document entered into court evidence last week shows a comprehensive side-by-side comparison of Apple's iPhone and what would become Samsung's Galaxy S.
Earlier on Monday, Samsung attempted to scrap the entire case after Apple's closing arguments, saying the Cupertino-based company didn't meet its legal burden in asserting trade dress allegations. Presiding Judge Lucy Koh denied the motion, but did allow three international Samsung smartphone variants to be removed from the list of accused devices.
Samsung will begin its defense and is set to present its first witness, Ben Bederson, who will give testimony regarding alleged prior art to Apple's '915 "pinch to zoom" patent.