Three Samsung handsets removed from list of accused devices at patent trial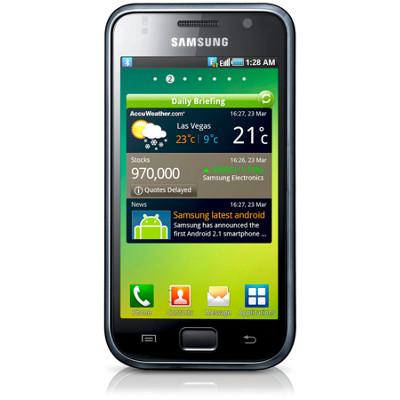 Apple v. Samsung presiding Judge Lucy Koh on Monday ruled Samsung's GT-i9000, GT-i9100 and Galaxy Ace will be removed from the list of devices accused of infringing on Apple's patents.
Samsung's counsel argued against the three handsets being included in the trial's proceedings, saying that none of the smartphones were up for sale in the U.S. from Samsung or its subsidiaries, reports The Verge. Samsung's GT-i9000, GT-i9100 are the international variants of the Galaxy S, Galaxy S II, while the Galaxy Ace carried over the same branding when the South Korean company brought the device to the U.S.
Judge Koh's ruling came directly following the end of Apple's case presentation on Monday. Samsung successfully argued that Apple held the burden of proof in bringing patent infringement allegations against the three smartphones, noting the Cupertino company hadn't adequately argued why the devices were included in the first place.
Samsung at the same time attempted to argue that the entire case be dropped, claiming Apple did not sufficiently meet its legal burden in asserting allegations of trade dress infringement. All Things D notes Judge Koh heard an hour of arguments from both parties regarding the matter before decided the documents and testimony provided by Apple amounted to enough material to form a basis for jury deliberation.
Samsung's international variant of the Galaxy S, the GT-i9000.
Source: Samsung
Earlier on Monday, testimony from Apple expert witness Terry Musika estimated Samsung should pay between $2.5 billion and $2.75 billion if the jury finds the South Korean electronics giant infringed on all of Apple's asserted trade dress claims. On cross-examination, Musika was grilled over the various ways in which damages can be calculated, bringing the numbers into question.
The ruling to continue proceedings means Samsung will begin its defense starting with Ben Bederson, who will give testimony of alleged prior art pertaining to Apple's '915 "pinch to zoom" patent. Bederson, a University of Maryland professor, is credited with creating LaunchTile, an interface designed to facilitate one-handed operation of a smartphone. According to the technology's abstract, LaunchTile uses thumb gestures to zoom in and out of a maximum 36 on-screen applications.