Apple's talks with Korean carriers further suggest next iPhone will support LTE networks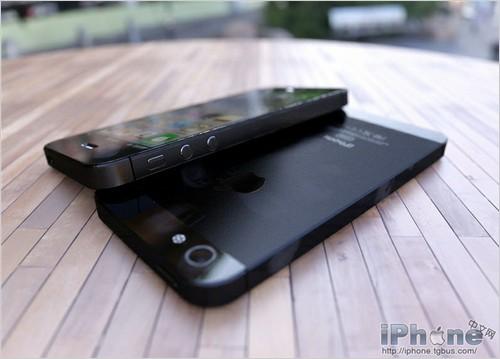 Support for the speedier Long Term Evolution (LTE) — or 4G — networks by Apple's next iPhone has been more of an expectancy than a certainty, though the latest report on the matter drops more clues that the technology is finally ripe for Apple's picking.
SK Telecom and KT, two official iPhone wireless carriers in Korea, have both been in talks to offer LTE connectivity on Apple's next handed, officials from both companies reportedly told the Korea Times under the veil of anonymity.
Although industry trends and the inclusion of LTE in this year's iPad models both point to an LTE-capable iPhone next month, supporting the technology isn't as clean cut as supporting existing 3G networks, which all operate within a 2.1-gigahertz frequency.
"KT is in negotiation with Apple to persuade the latter to support KT's 1.8-gigahertz frequency in Korea for the upcoming iPhone,'' said one senior KT executive, who asked not to be identified. Meanwhile, SK Telecom is also reportedly pushing for the same treatment for its 800-megahertz frequency LTE network. It sent this week an official to Apple's Cupertino-based headquarters in hopes of hammering out a deal.
The number of LTE subscribers in Korea reached 8.4 million by the end of July, with 4 million of them choosing SK's network and another 1.4 hinged to KT's. The two iPhone providers, along with rival carrier LG Uplus, have been heavily promoting LTE devices on their network to much success.
The carriers fear, however, that sales of the new iPhone will suffer in much the same way that sales of Apple's new iPad have lagged behind in the region because Apple has thus far refused to support the local carriers' frequencies in the LTE-equipped versions of the tablet.
"KT is eager to narrow the market gap with SK Telecom and even LG Uplus in the fight for LTE-enabled devices," said another KT source. "If the talks with Apple produce visible results, then we will rise as the top LTE service provider in Korea."
A rendering of Apple's next iPhone based on leaked casing photos.
Apple had balked at the inclusion of LTE connectivity in previous generations of the iPhone because because the first wave of LTE chipset were a bit too larger and power-hungry for the company's liking. Since then, more advanced designs from chipmakers like Qualcomm have mitigated those concerns.
In the US, Verizon LTE network uses a 700-megahertz frequency, while AT&T operates both 700-megahertz and 2.1-gigahertz LTE networks.
For its part, Sprint's utilization a 800-megahertz frequency for LTE saw it left out of Apple's LTE iPad plans earlier this year but subsequent reports claim the carrier has already forged a deal with Apple to make sure the omission doesn't carry over to the launch of the so-called iPhone 5 next month.