Apple's Oregon data center to rival size of N.C. iCloud installation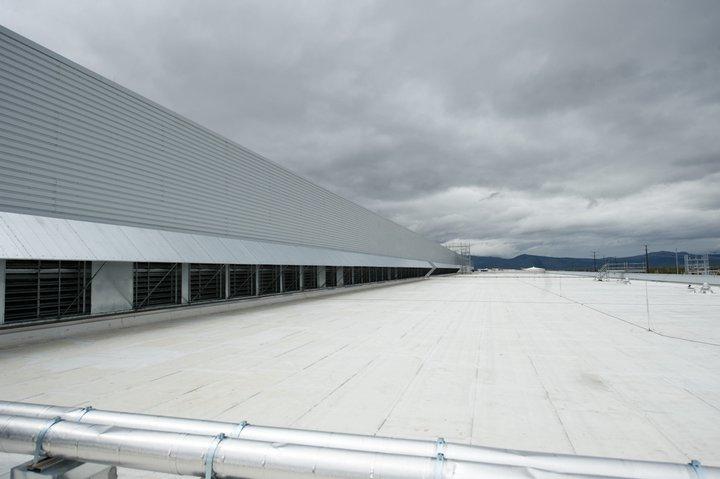 AppleInsider may earn an affiliate commission on purchases made through links on our site.
A new fiing with the city of Prineville, Ore., reveals Apple is planning to build a large, two-building data center on the 160 acres of land it purchased in February, comparable in size to the main building at the company's Maiden, N.C., facilty.
The plans, discovered by The Bend Bulletin on Wednesday, call for two large buildings that house so-called "data halls," with the structures covering over 500,000 square feet of space, reports the Associated Press.
While Apple's plans don't nail down a specific start date for construction, a previous statement from the company said the undertaking is projected to generate "hundreds of construction jobs to the area."
The Prineville data center's exact purpose remains unclear, but Apple has already broken ground with a 10,000-square-foot building expected to house a number of servers. When offices, loading docks and parking lots are completed, the project is expected to spread across 107 acres. In contrast, the company's Maiden data plant's solar farm alone takes up about 100 acres of land.
As part of the plan, Apple has agreed to help boost the capacity of the city's water system, and work is underway to tap a newly-found underground stream for that purpose.
"We will be converting those to production wells, with Apple's help, and we will reimburse them over time," said Prineville City Manager Steve Forrester. "It will give them the water they need, and it gives us ... more capacity than they are consuming. It strengthens our core system."
It was reported in April that Apple will pay the Prineville city and Crook County governments $150,000 a year in return for a 15-year property tax exemption. The Cupertino-based company will keep a minimum staff of 35 at the center who will be paid wages up to 150 percent higher than the Crook County average. Currently, the county is facing a 12.8 percent rate of unemployment.
In comparison to the Prineville facility, Apple's $1 billion Maiden, N.C., data center holds the same square footage in one large structure, which is flanked by a smaller 21,000-square-foot "tactical data center," a biogas fuel cell array and a 100-acre solar farm. The huge Maiden facility is home to Apple's iCloud, the iTunes Store and Siri.