'No resolution' in last-minute Apple, Samsung settlement talks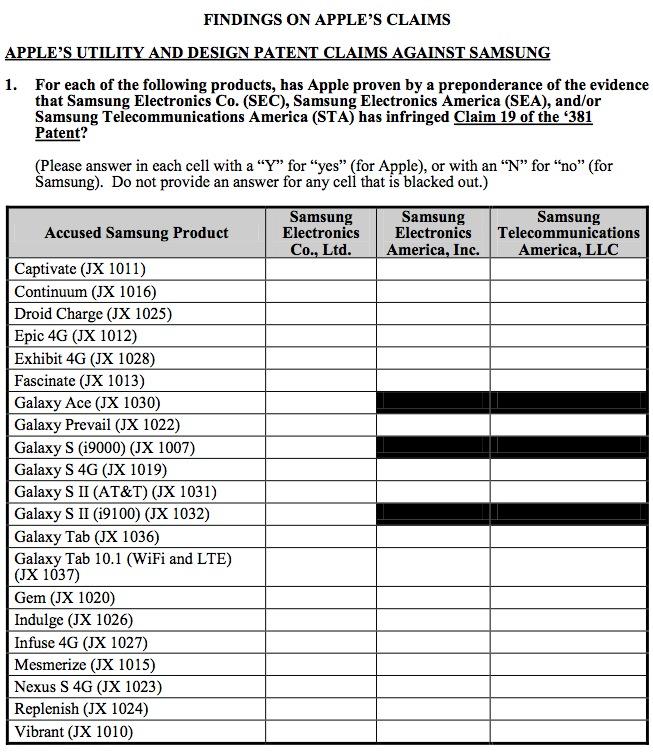 Apple and Samsung CEOs met on Monday in a final attempt to resolve issues related to the ongoing patent trial in California, however one of the company's counsel informed presiding Judge Lucy Koh the talks yielded no resolution.
According to an in-court report from The Verge, Samsung lawyer Kevin Johnson told Judge Koh, "The CEOs did speak...There was no resolution."
It was previously reported that Apple CEO Tim Cook and Samsung chief Kwon Oh Hyun would engage in a private telephone conversation to reach some sort of consensus before the Apple v. Samsung patent trial went to jury deliberation, though the eleventh hour talks apparently failed.
"We will see you tomorrow," Johnson said, according to further coverage from Reuters.
Johnson's announcement came at the end of Monday's proceedings which saw legal positioning by both parties over a hotly-contested verdict form and favorable jury instructions.
The verdict questionnaire is of particular importance as it is the document jurors will fill out when deciding the case. Judge Koh earlier on Monday voiced concerns that the 21-page document was overly complex, and might serve to confuse jurors who already have to sift through legal and technical patent details in deciding the case.

Page one of the tentative Apple v. Samsung verdict form. | Source: Apple v. Samsung court documents
Among the issues the jury must decide are which patents, if any, are infringed upon by either companies' products. Adding to that are calculations of damages to be paid out if infringement warrants such action.
Apple and Samsung counsel will present their closing arguments on Tuesday, with jury deliberation scheduled to begin shortly after. Depending on how long the jury takes to come to a decision, the high-stakes Apple v. Samsung patent trial may come to an end as soon as this week.