Parts believed to be from Apple's next-gen iPhone fit together 'perfectly'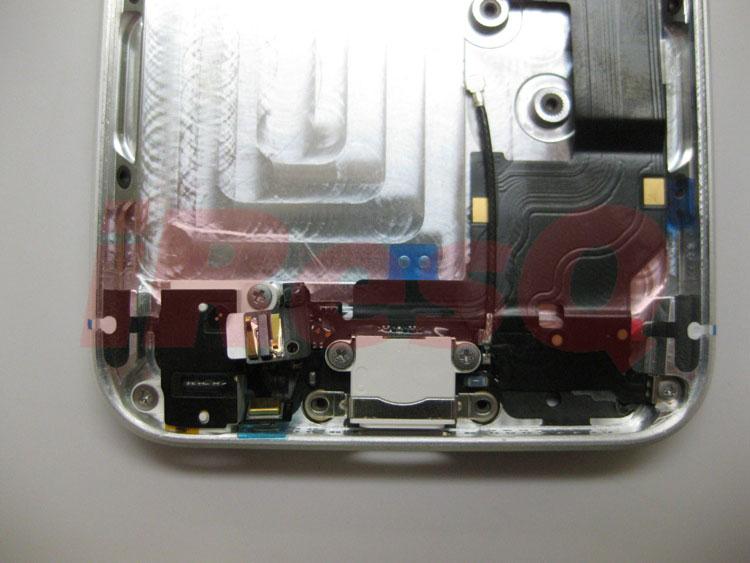 A collection of parts said to be from pre-release builds of Apple's next iPhone have been put together by an online repair firm, which found that they fit "perfectly."
Pictures of the partially assembled components were shared with AppleInsider on Monday by iResQ. They show parts for the docking port and and headphone jack assembly fit inside of a frame claimed to be for Apple's next-generation iPhone, frequently referred to in the media as the "iPhone 5."
Not only did the parts fit "perfectly" into the frame, but one of iResQ's technicians was able to screw the assembly into the pre-aligned screw holes inside the frame, according to a blog post by the repair firm. The fact that all of the parts fit together lends even more support to the belief that the components are legitimate.
Shown side by side with an iPhone 4S, the new device has a slightly taller design, aligning with rumors that Apple plans to feature a larger 4-inch display on its next-generation iPhone.
iResQ noted that the frame and back casing they obtained is an incomplete shell that needs more parts. They said there are many missing plastic gaskets and fittings that should make the tiny gaps between the docking port and headphone jack fit more snugly in the final product.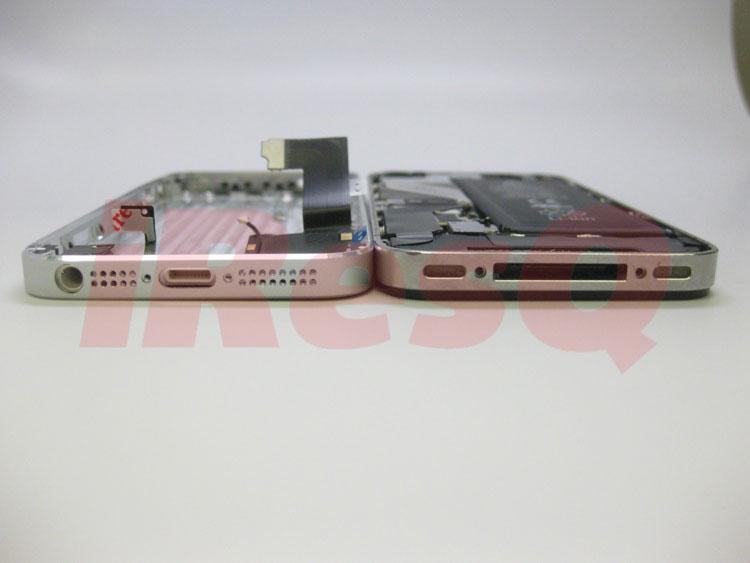 The partial assembly also hints that the speaker in the next iPhone will fit into the device similar to how it has been placed in the iPhone 4 and iPhone 4S. The repair firm speculated that the speaker on the next iPhone will, as a result, be comparable to the quality with the previous two generations.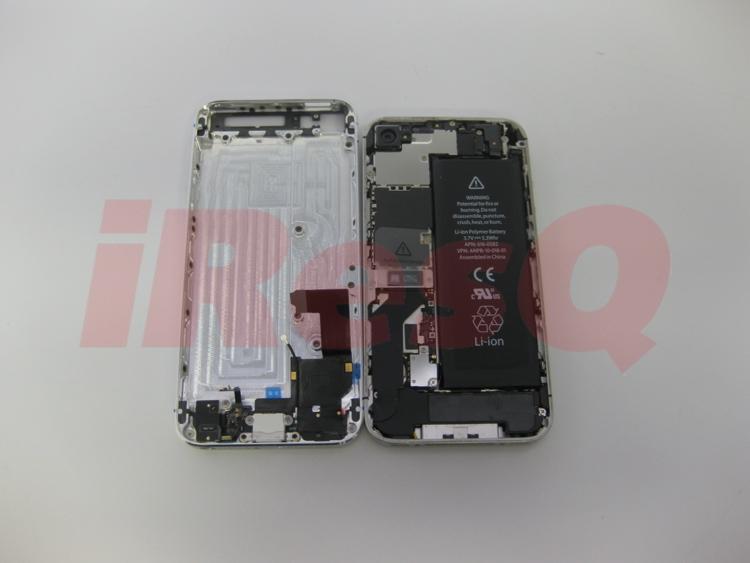 The collection of parts assembled comes on the heels of another series of pictures that claim to show the display assembly for Apple's next iPhone. They, too, show a device with a slightly taller display.
Other changes expected, and supported by leaked components, are a headphone jack moved to the bottom of the device, and a redesigned, smaller dock connector. AppleInsider detailed last week information on the new dock connector, which is expected to feature a 9-pin design that can be connected in two opposite orientations.
Apple is expected to hold a media event on September 12 to formally announce its sixth-generation iPhone, a date that would likely place the formal launch on September 21, given the company's timeframes in previous years. It has been rumored that Apple will begin accepting preorders for its next iPhone the same day that it is announced.