Amazon expected to unveil new Kindles at Sept. 6 media event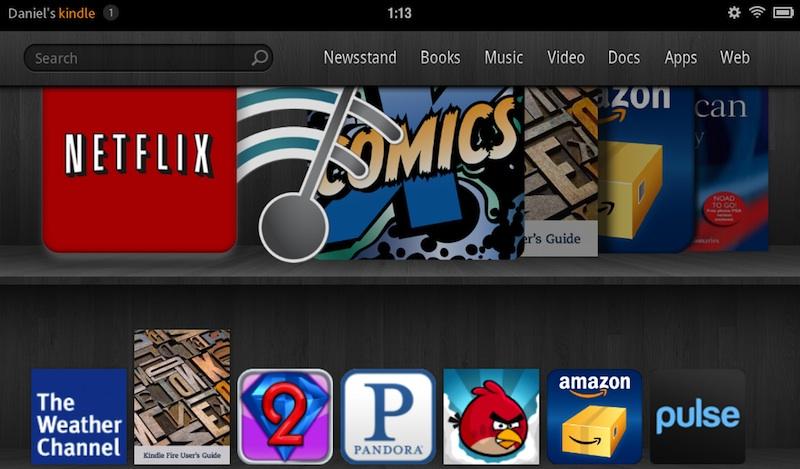 Amazon has announced that it will hold a media event on Sept. 6, prompting speculation that the company plans to unveil a new lineup of Kindle tablets and e-readers.
This week, Amazon sent out a cryptic invitation to members of the press that simply reads "PLease join us for an Amazon Press Conference." The event will be held at the Barker Hangar in Santa Monica, Calif.
Amazon is expected to be planning a number of new Kindle devices for launch before the end of the year. New hardware could potentially include multiple new versions of its Kindle Fire touchscreen tablet, as well as new e-ink Kindle readers.
One report from July claimed that Amazon will launch at least three new Kindle Fire models this fall: A version with a 1,024-by-600-pixel display and no camera, a 1,280-by-800 model with a camera, and a 1,280-by-800 version with both a camera and 4G LTE connectivity.
It's also been suggested that Amazon could continue to sell its existing Kindle Fire at an even lower price point of $149. The first-generation Kindle Fire was announced in late September of last year, and currently sells for $199, but now faces strong competition from Google's identically priced Nexus 7.
The Kindle Fire debuted to a strong start, but demand for the device quickly collapsed, as customer satisfaction with Amazon's low-priced device was about half that of Apple's third-generation iPad, according to research from ChangeWave.
Beyond the Kindle lineup, another potential device that Amazon could unveil at its media event is a smartphone. Various reports have suggested that the online retailer is considering building its own smartphone to compete with devices like Apple's iPhone and handsets that run the Google Android operating system.
Amazon's Sept. 6 event will come less than a week before Apple is expected to hold its own media briefing to unveil its next-generation iPhone. Rumors have pegged such an event to take place on Sept. 12, with the new iPhone becoming available in the U.S. on Sept. 21.