Amazon says Kindle Fire takes 22% of US tablet market, won't disclose sales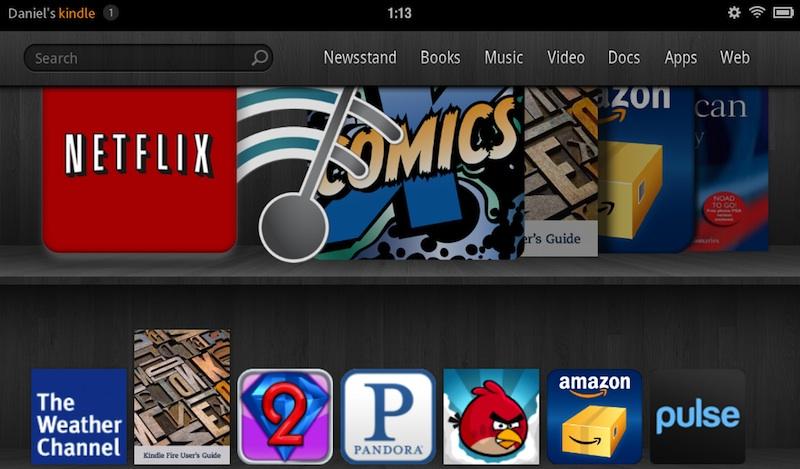 Amazon on Thursday issued a press release boasting that its Kindle Fire has accounted for 22 percent of tablet sales in the U.S., but still did not publicly state exactly how many tablets the company has sold.
The press release also noted that the current Kindle Fire is out of stock at Amazon's website, but with a media event scheduled for next week, it's widely believed that the online retailer is simply winding down inventory before launching a new model. The event will be held next Thursday at the Barker Hangar in Santa Monica, Calif.
The Seattle-based operation also boasted that the Kindle Fire has been the No. 1 best-selling product on Amazon since its launch less than a year ago. Ten of the top 10 best selling items on Amazon have also been Kindle devices and content.
"We're grateful to the millions of customers who have made Kindle Fire the most successful product launch in the history of Amazon," said Jeff Bezos, Amazon.com founder and CEO. "This has been a big year for digital products on Amazon—all of the top 10 sellers on Amazon.com since Kindle Fire launched just less than a year ago are digital products. Kindle Fire is sold out, but we have an exciting roadmap ahead—we will continue to offer our customers the best hardware, the best prices, the best customer service, the best cross-platform interoperability, and the best content ecosystem."
Though the Kindle Fire made a splash when it debuted last year, the tablet market is still dominated by Apple's iPad. The latest data from IDC released earlier this month found that the iPad accounted for 68 percent of all tablets shipped in the second quarter of 2012.
The Kindle Fire got off to a strong start last holiday season, but demand for the device quickly collapsed, as customer satisfaction with Amazon's low-priced device was about half that of Apple's third-generation iPad, according to research from ChangeWave.
With the Kindle Fire now nearly a year old, the device faces stiff competition from Google's new Nexus 7. The Google device, built by Asus, features the same 7-inch screen size as well as an identical $199 price, but has a much faster quad-core processor and runs Jelly Bean, the latest version of the Android mobile operating system.
Rumors have suggested that Amazon plans to continue offering the existing Kindle Fire at a reduced price of $149, while a new model will take its place at the $199 price point. One report issued in July claimed Amazon will launch at least three new Kindle Fire models this fall: an entry level device with a 1,024-by-600-pixel display and no camera, a 1,280-by-800 model with a camera, and a 1,280-by-800 version with both a camera and 4G LTE wireless connectivity.
Apple, meanwhile, is rumored to introduce its own smaller tablet this fall — a so-called "iPad mini" with a 7.85-inch display. The company is expected to hold a media event to unveil the device in October.