Unknown iPads show up in iOS app developer's access logs, hint at 'iPad mini'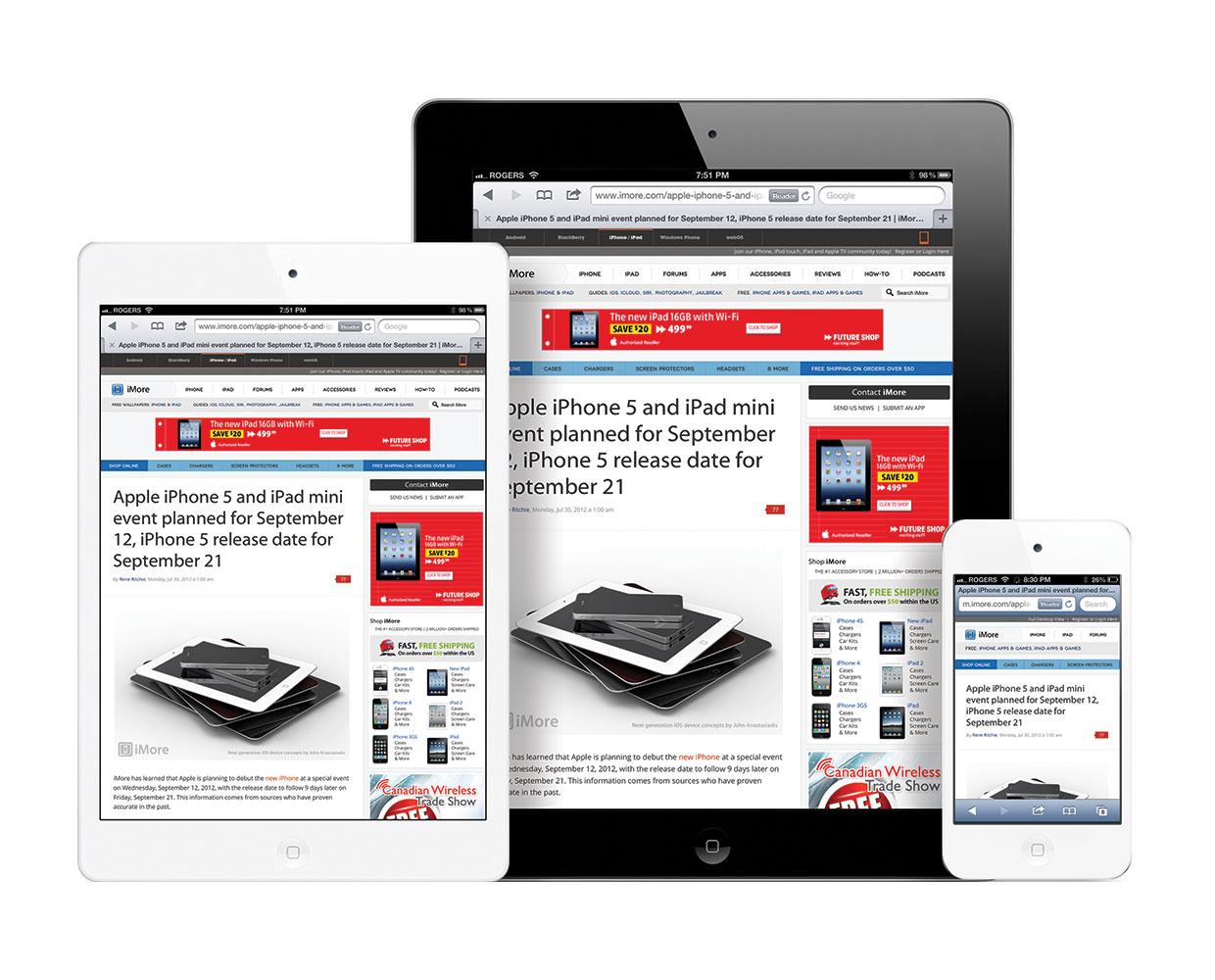 A pair of unknown iPad models bearing the designations "iPad2,5" and "iPad2,6" were found in Instapaper's developer logs, and the app's creator believes the two devices could be Apple's much-rumored 7-inch tablet.
In a post to his blog (via MacRumors), Marco Arment he noticed the two "curious entries" in Instapaper's device stats on Friday, positing the device identifiers could offer clues to the supposed tablets' internal hardware.
As a side note, Arment said, "There were also a few iPhone5,1 devices, but that's not a surprise — that's almost certainly next month's new GSM iPhone," but didn't give specifics.
While the developer concedes the unknown "iPad2,5" and "iPad2,6" identifiers can conceivably be spoofed, he has "never had a device show up [on the logs] that didn't end up being a real, about-to-be-released Apple device."
Arment goes on to explain that when Apple first launched the iPad 2 in 2011, the Wi-Fi, GSM and CDMA versions were tagged with the internal designations iPad2,1, iPad2,2 and iPad2,3, respectively. Alongside the release of the New iPad in March, Apple unveiled a quietly updated iPad 2 Wi-Fi model with a new A5 processor manufactured on the 32nm process, identifying it as "iPad2,4."
It is possible that the new "iPad2,5" and "iPad2,6" devices discovered by Arment could simply be GSM and CDMA versions of the iPad 2 carrying the 32nm A5 chip, but the developer believes such a move would be unusual so late in the product's lifecycle.
Mockup of alleged "iPad mini." | Source: iMore
If the unknown devices turn out to be a smaller iPad, Arment said, the Apple-assigned identifiers suggest "the iPad Mini is, effectively, an iPad 2" with an A5 processor and 512MB of RAM.
"This is all speculation, of course," Arment writes, "but I'm convinced: like the leaked Dock connector, this move is so ingenius that it's most likely to be what Apple has really done.