15" MacBook Pros with Retina display fully in stock at Apple's store
By AppleInsider Staff
Wednesday, September 05, 2012, 11:24 am PT (02:24 pm ET)
New orders the 15-inch MacBook Pro with Retina display are now advertised as "in stock," indicating they will ship soon after they are ordered with little wait time.

The change signifies that Apple has caught up with demand for the Retina display MacBook Pro, which launched earlier this year. Shipping times for the high-end Macs previously improved to under a week in early August.

Inventory of the 15-inch MacBook Pro with Retina display is also available at authorized Apple resellers. Many of the resellers listed in the AppleInsider Mac Pricing Guide (included below) ship orders the same day they are placed.


Unbeatable Deals from AppleInsider & Apple's Top Authorized Resellers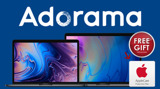 SAVE $379.00 - Free AppleCare with these 2019 MacBook Pros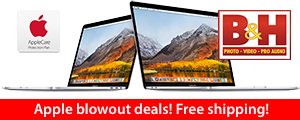 Lowest Prices Anywhere!