Amazon announces $499 Kindle Fire HD 4G LTE with $50/year data plan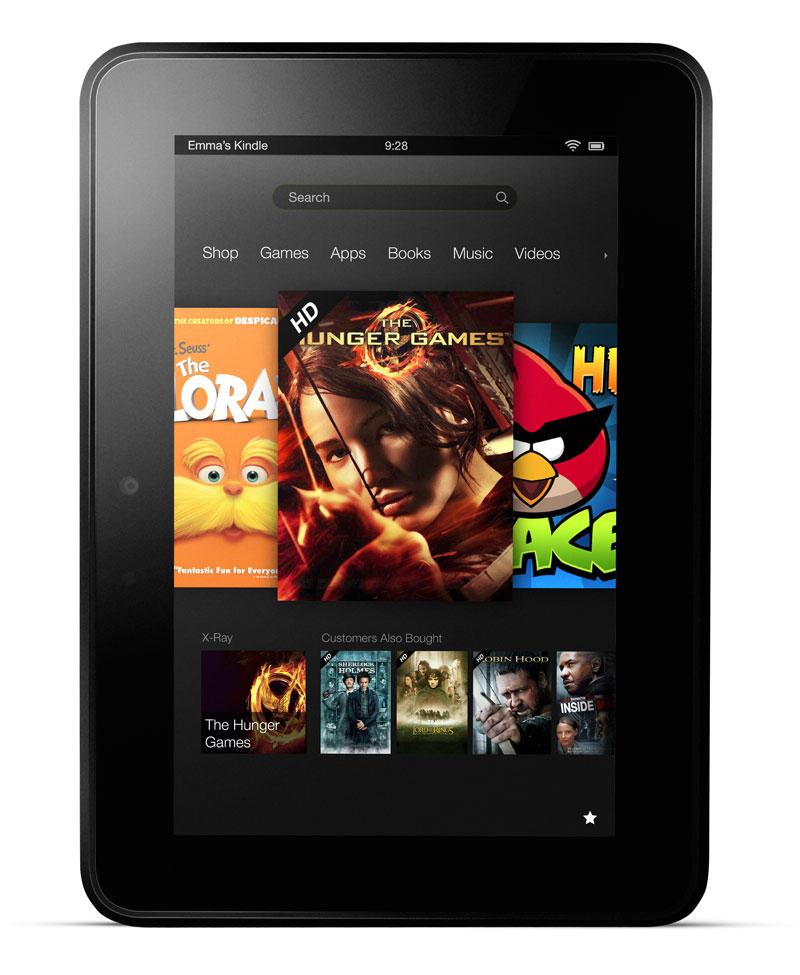 Amazon took a direct shot at Apple on Thursday when it unveiled its new Kindle Fire HD 4G LTE, with the same $499 starting price as Apple's current generation iPad. But the main selling point is a new $50-per-year, 250-megabyte-per-month 4G LTE data plan.
Though it has the same price as a third-generation iPad with Retina display, the new Kindle Fire HD with 4G LTE has a slightly smaller 8.9-inch display. However, Apple's entry-level third-generation iPad lacks 4G LTE — a feature that carries a $130 premium.
Amazon's new high-end Kindle Fire HD also has twice the capacity of Apple's entry-level iPad, packing in 32 gigabytes of storage for the $499 price. The next closest device in Amazon's revamped Kindle lineup is the $299 16-gigabyte Kindle Fire HD, which also has an 8.9-inch display but does not feature cellular connectivity. A 64-gigabyte Kindle Fire HD is also available for $599.
The biggest bombshell dropped by the online retailer on Thursday is the data plan for the new Kindle: it will offer 250 megabytes of data per month for just $50 a year, a price well below what carriers AT&T and Verizon charge for using Apple's iPad on their wireless networks.
The Amazon 4G LTE package features high-speed wireless connectivity capped at 250 megabytes per month, and also comes with 20 gigabytes of cloud storage and a $10 credit to the Amazon Appstore.
Amazon Chief Executive Jeff Bezos compared the new Kindle Fire HD with 4G LTE to Apple's third-generation iPad with LTE connectivity. He noted that an iPad owner will pay $959 with a data plan in the first year for an iPad, while the Kindle Fire HD will cost customers just $549.
Details on how the new data plan will work, including the cost when users go over the 250 megabyte cap, were not revealed as part of Thursday's presentation. When the first iPad launched, AT&T offered data plans starting at $15 per month, or $180 per year, for 250 megabytes of data.
Though it was announced on Thursday, the new Kindle Fire HD 4G LTE won't ship until November 20.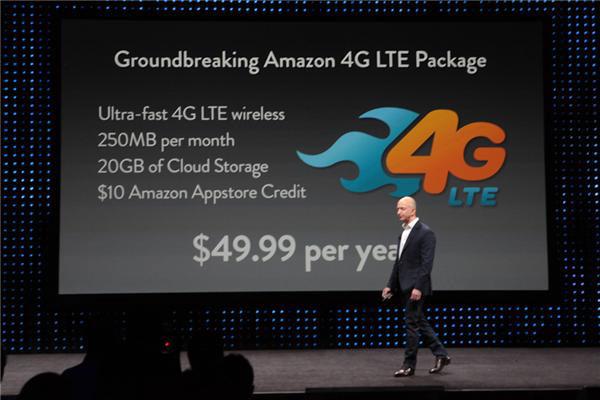 Amazon CEO Jeff Bezos at Thursday's press conference in California. Image via CNet.
Bezos said Amazon looked into making a tablet for $499, and the company decided 4G LTE connectivity is the "ultimate tablet feature." The company developed its own cellular modem that's smaller and supports all 10 wireless bands.
The 8.9-inch Kindle Fire HD with 4G LTE will be the only Kindle Fire model with wireless cellular connectivity. Amazon also announced on Thursday a Wi-Fi-only 8.9-inch Kindle Fire HD for $299, a 7-inch Kindle Fire HD for $199, and an upgraded version of last year's Kindle Fire for $159. The company also launched a new $119, e-ink-based Kindle Paperwhite with a backlight, and upgraded the display on its regular Kindle while lowering the price by $10 to $69.