Apple may ditch Audience noise suppression tech in next-gen iPhone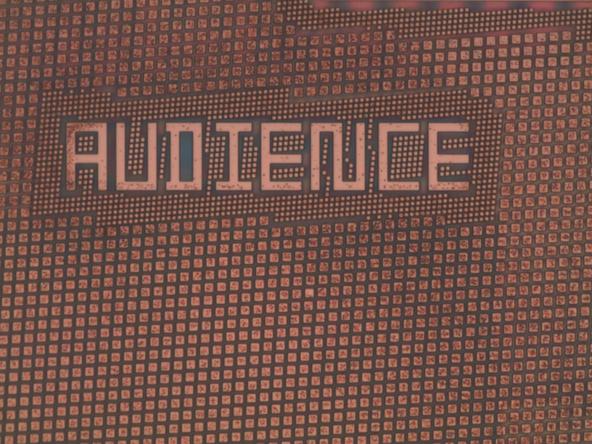 In a note released on Thursday, Audience said Apple is "unlikely" to enable its noise suppression IP in the upcoming iPhone, causing shares of the audio technology company to tumble over 50 percent in after-market trading.
Apple has employed Audience's processor in previous iterations of its popular handset, including the iPhone 4, which featured a dedicated separate noise suppression processor.
Most recently, the A5 SoC used in the iPhone 4S integrated Audience's second-generation earSmart voice and audio processor IP to optimize the voice recognition capabilities of Apple's Siri virtual assistant.
Audience developed next-generation IP and licensed it to Apple in March, but the agreement does not require the iPhone maker and its subsidiaries to use the patents if it so chooses.
Standalone Audience chip from the iPhone 4. | Source: iFixIt
Audience now believes that it is unlikely that the OEM will enable Audience's processor IP in its next generation mobile phone. Audience is not aware of any intended changes by this OEM to its use of Audience's processors or processor IP in prior generations of the OEM's mobile phones.
Because Apple is Audience's top customer, the choice not to use the patents will affect the company's bottom line as no royalties will be paid out.
"While we are disappointed by this development, we are confident in the diversification of our business and see sustainable growth in 2012 and beyond," said Audience President and CEO Peter Santos. "As such we are raising guidance for the third quarter of 2012. Looking ahead, we believe our expansion into adjacent markets such as Smart TVs, automotive, and notebooks, will continue to bring growth in 2013 and beyond."
It is unclear what audio processing technology Apple has chosen over Audience's solution.