Amazon Kindle Fire HD called 'ambitious,' but unlikely to dethrone Apple's iPad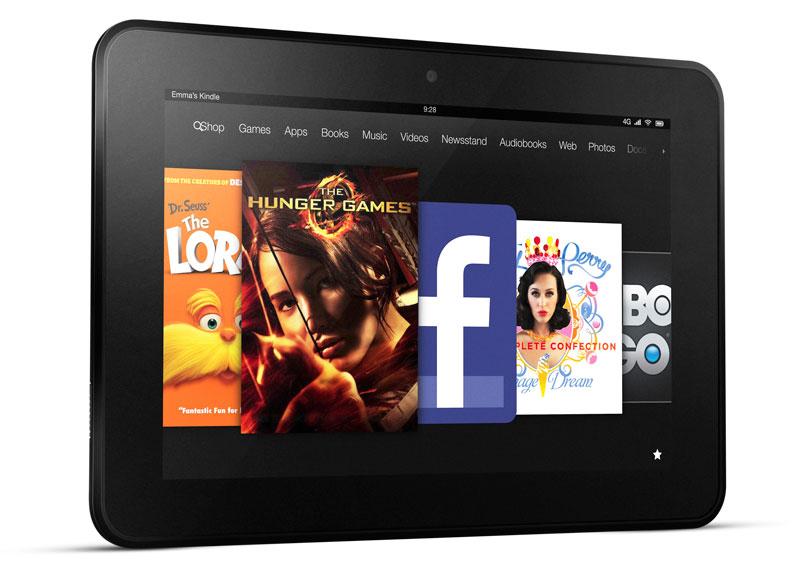 AppleInsider may earn an affiliate commission on purchases made through links on our site.
Amazon's new Kindle Fire HD lineup offers a variety of options at aggressive price points, but Apple's iPad — particularly with the anticipated October launch of a so-called "iPad mini" — is expected to remain the market leader.
Analysts on Wall Street reacted to Thursday's news of a new lineup of Kindles, declaring the hardware an improvement over the previous generation Kindle Fire and suggesting the latest devices could provide stiff competition for the Google Nexus 7 and Microsoft's forthcoming Surface lineup. But market watchers don't expect that the Kindle Fire HD will have much of an effect on Apple's iPad, which currently controls a majority of the tablet market.
Shaw Wu with Sterne Agee said on Friday that Amazon's new lineup, led by the 8.9-inch Kindle Fire HD, is "ambitious." He believes the new tablets will make it more difficult for the competition, including Samsung, HTC, and Research in Motion, to gain traction in the market.
"We believe the Nexus 7, which has seen strong sales since its introduction in mid-July, could see competitive pressure with the new 7-inch Kindle Fire HD, which has the same price point at $199 but sports an additional 8GB of storage for a total of 16GB," Wu said.
An even greater pressure has been placed on Microsoft and its Surface lineup, which he believes will be need to be priced at $299 or lower to have a chance at success.
In Wu's opinion, the endgame in the tablet market is that no hardware makers will be profitable outside of Apple due to Amazon's aggressive pricing. With that in mind, he said he's unsure about Amazon's content reselling business model.
"We question the company's stance where it believes it can make profits on content is the right business model, as reselling someone else's content has historically proven to not be a very profitable venture," he said, noting that Apple makes very little profit from iTunes and the App Store.
Brian White with Topeka Capital Markets also weighed in and said he believes Amazon's new, expanded Kindle Fire lineup will be no match for Apple's iPad experience. He said investors should simply "sit back, relax, and wait for the 'iPad Mini.'"
"Apple still rules the tablet world and we believe the soon to be launched 'iPad Mini' at a $250-$300 price point (possibly a bit lower) will expand the company's addressable market opportunity significantly with a 7.85-inch tablet, and potentially even surpassing sales of the regular-sized iPad," he said.
In White's view, a new, smaller iPad will give Apple a larger addressable market, potentially boosting sales in developing countries as well as schools.