Apple's iOS 6 Camera app turns Panoramas on their head
By Daniel Eran Dilger
Wednesday, September 19, 2012, 09:54 am PT (12:54 pm ET)

Sharing Panoramas is as easy as any other image. Send one via SMS or iMessage and they'll appear either wide or tall (as shown below). Oddly enough however, when you browse panoramic images in your iOS photo library, they're depicted as uniform squares, making them harder to select from.

Apple should badge them with an Panorama indicator or simply depict them in your library with at least some black letterboxing.





At Embarcadero Center, a vertical panorama captures the imposing height of two of its towers while also grounding the buildings with the iconically round brickwork of the plaza level.



Unbeatable Deals from AppleInsider & Apple's Top Authorized Resellers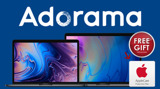 SAVE $379.00 - Free AppleCare with these 2019 MacBook Pros
Today's Headlines
No news headlines yet today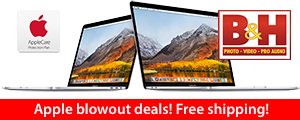 Lowest Prices Anywhere!