Accessory maker halts production of 'iPad mini' cases due to apparent 'design change'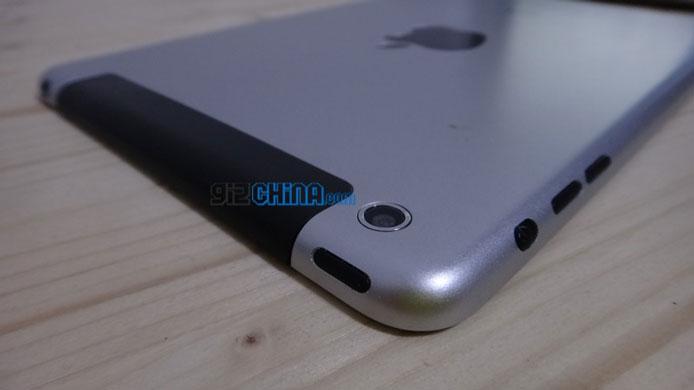 AppleInsider is supported by its audience and may earn commission as an Amazon Associate and affiliate partner on qualifying purchases. These affiliate partnerships do not influence our editorial content.
A major third-party accessory maker is said to have halted production of its cases for Apple's rumored "iPad mini," after the company apparently learned that its cases were based on the wrong design.
The details were shared on Tuesday by Macotakara, which reported that a "large OEM mobile accessory maker" has stopped their production of cases for Apple's so-called "iPad mini." The decision was made because the design of the device has allegedly changed.
Of course, Apple hasn't even officially announced the iPad mini, so any cases designed to date have been based on rumors and alleged leaks.
Tuesday's report cited an anonymous source who indicated the "round shape" of the new iPad mini may have changed. However, it added that it was "not clear" how the apparent final product design was different from what the unnamed case maker expected.
It's possible that the cases were tailored for a product design that has circulated on the Internet for weeks. That design has become so well known that some companies in China are selling inexpensive iPad mini mockups.
The mockups are detailed enough that many websites have been using them to compare Apple's rumored iPad mini to existing smaller tablets like Google's Nexus 7 and the Amazon Kindle Fire HD. The mockup has shown a device with a metal back and curved sides, much like the full-size iPad, but with a smaller 7.85-inch display.
The existing mockups have also shown a device with a thinner bezel on the sides, which might allow it to be held more easily with one hand. The previous designs showed a device 13.5 centimeters wide and 20 centimeters tall and just 7.68 millimeters thick.
The dummy iPad mini mockups are so readily available that designs have been made for both 3G-capable and Wi-Fi only models. Whatever its final form, Apple is widely expected to hold an event this month to unveil its smaller iPad, with a launch rumored to occur soon after to capitalize on the lucrative holiday shopping season.
Case makers have bet — and lost — on rumored Apple product designs before. In 2011, some third-party accessory makers banked on a completely redesigned look for Apple's next iPhone, but that October the iPhone 4S debuted with a design nearly identical to its predecessor, the iPhone 4.