iPad mini preorders go live in Thailand, units ship in two weeks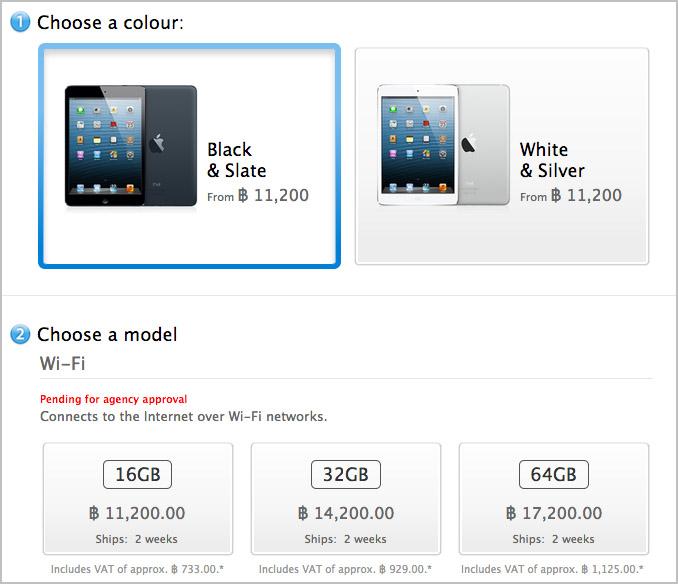 While not included in the 34 countries participating in the iPad mini launch, Thailand's Online Apple Store has apparently started taking preorders for the device, with ship dates quoted at two weeks.
A number of AppleInsider readers reported that iPad mini preorders have gone live in Thailand, and a quick check with the country's Online Apple Store confirms that the device is indeed up for sale.
While only speculation, the shipping estimates suggest that Apple is making preparations to launch the 7.9-inch tablet in more countries within the next two weeks.
It should be noted, however, that the Thailand preorders are "Pending for agency approval," most likely in reference to the National Telecommunications Commission, the Thai telecom regulations body.
While Wi-Fi only models are up for presale, the Wi-Fi + Cellular version is not. In place of an estimated ship time, Apple simply states that the unit is unavailable.
Apple's iPad mini debuted at a special event at the end of October, and fits a 7.9-inch display, A5 processor and stereo speakers into a slim 7.2-millimeter thin chassis.