Tim Cook to be feature of NBC profile next week in 'first of its kind' interview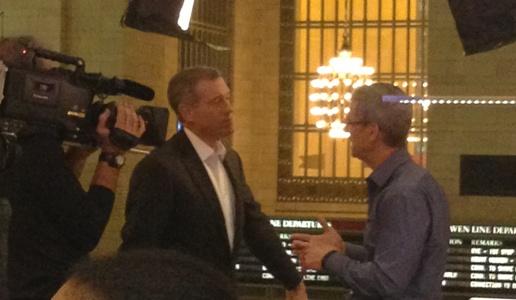 It was announced on Friday that Apple CEO Tim Cook will be the subject of a special interview with NBC's Brian Williams, with the profile scheduled to air on Rock Center next Thursday, Dec. 6.
At the close of NBC's Nightly News on Friday, Williams announced that he had spent the day with Cook for an exclusive one-on-one set to air next week, marking the first in-depth TV interview the CEO has granted since taking over the reins from late Apple cofounder Steve Jobs.
"Unlike the man he replaced, Steve Jobs, Tim Cook was able to walk all but unrecognized across the central floor of Grand Central Station," Williams said. "Once we got to his Apple store that changed, of course, as devoted fans approached and treated him like a rock star."
A preview of the interview will be aired on Thursday's edition of the Nightly News before the entire profile is broadcast at 10 p.m. eastern on Rock Center.