Former trader charged with wire fraud in $1 billion Apple stock purchase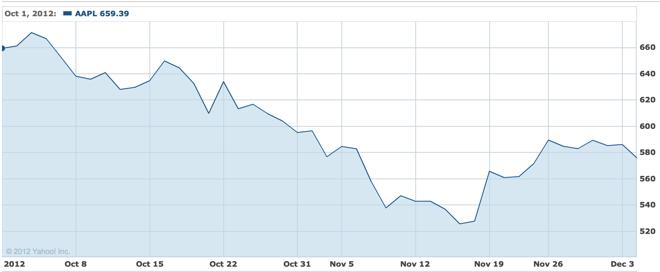 An unauthorized purchase of $1 billion in Apple stock cost Rochdale Securities LLC $5 million, and has led to the arrest of a former trader with the company.
David Miller was nabbed by the Federal Bureau of Investigation in connection with the fraudulent stock purchase, and was charged with wire fraud, according to Bloomberg. Miller appeared before U.S. Magistrate Judge Holly Fitzsimmons in Bridgeport, Conn., on Tuesday.
After appearing before the judge, Miller was released on $300,000 bail. The trade in question occurred around the time Apple reported its most recent quarterly earnings in October.
Rochdale Securities, based in Stamford, Conn., has been "struggling to survive and hold on to its staff after Miller's trade," Wednesday's report said.
A client had asked Rochdale securities to purchase 1,625 shares of Apple stock, worth about $1 million on Oct. 25, as noted by Fortune. Instead, Miller is accused of purchasing 1.625 million shares worth a billion dollars.
Authorities have alleged that Miller thought Apple would beat Wall Street's estimates and the stock price would surge.
Apple reported in late October that its profits were up nearly 25 percent on sales of 26.9 million iPhones and 14 million Macs. But those figures showed a sequential decline in iPad sales ahead of the launch of the iPad mini.
In the weeks that followed Apple's earnings report, its stock plummeted 28 percent from its Peak in September. The drop was so pronounced that it baffled many Wall Street analysts, most of whom advise investors to buy Apple stock.