Apple reportedly renewing Japanese iBookstore efforts in 2013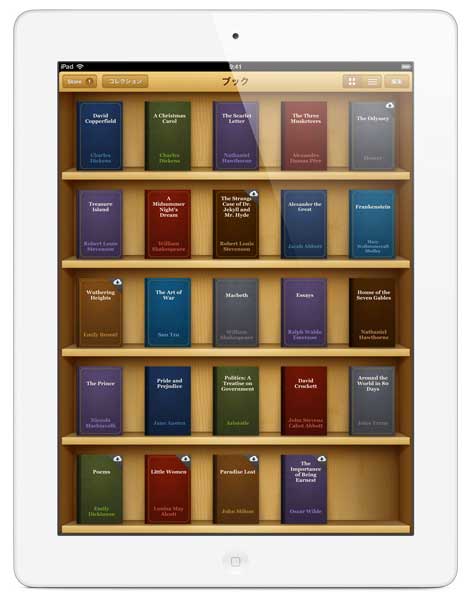 Apple is reportedly looking to make a serious attempt at entering the Japanese e-book market with its iBookstore, and is currently said to be in discussions with some of the country's top publishing houses.
People familiar with Apple's plans in the region told All Things D that the company is in the midst of negotiating with Kodansha, Shogakukan, Kadokawa and others, to bring the publishers' digital catalogs to the iBookstore.
While talks are said to be progressing smoothly, the publication countered an earlier forecast from the Nikkei, which was first to break the news and estimated a service launch later this month, as being "too optimistic." All Things D pointed out that the purported deal would be Apple's second attempt at the Japanese e-book market, the first ending with a dearth of popular content as no local publishers agreed to sign on to the initiative.
Apple's iPad got off to a booming start when it first debuted in 2010, but the iBookstore proved to be a sticking point to an otherwise successful product rollout. Japanese apps did well on launch, with developers busily porting games over to Apple's new big-screen iOS format, though iBooks remained somewhat of a novelty.
Adding to Apple's troubles, three Japanese book publishing associations claimed in 2010 that the company was violating copyright laws by allowing for the distribution of scanned, unlicensed versions of books through the App Store. An identical case was recently heard in China, where a judge ordered Apple to pay a group of writers roughly $165,000 for illegally distributing pirated content.
Despite the previous setbacks, Apple is looking to forge ahead with plans to bolster its e-book storefront in Asia. With iBooks' built-in support for Japanese language text and e-books, the transition to a fully operational virtual bookstore now depends on reaching amicable terms with major publishers, something sources claim will happen this year.
AppleInsider has affiliate partnerships and may earn commission on products purchased through affiliate links. These partnerships do not influence our editorial content.