Apple updates OS X Mountain Lion Server with security enhancements, bug fixes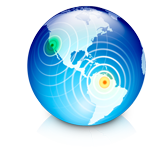 Apple on Monday released version 2.2.1 of OS X Server for Mountain Lion, bringing minor updates to the app including security patches and feature upgrades.
Coming nearly two months after version 2.2 was released in December of 2012, the most up-to-date OS X Server app builds on the Caching Server feature that allows users to speed up the download and distribution of software managed by the Mac App Store.
In addition, the release offers more detailed Time Machine monitoring and Wiki Server support for Retina display MacBook Pros.
Caching Server to speed up download of software distributed by Apple through the Mac App Store.
Time Machine service monitoring of which computers have backed up, when they last backed up and size of backup.
Wiki Server support for MacBook Pro with Retina displays.
Fix for deleting apps uploaded to Profile Manager.
Ability to use Active Directory groups within Profile Manager.
Centralized Certificate management interface.
Fix for setup failures due to an SSL error.
Fixes for upgrading from Lion Server.
While the Mac App Store preview directs users to Apple's
security webpage
, the assets have not yet been updated to reflect changes made to OS X Server. Most recently, Apple pushed out a fix for a Java update for OS X 10.6 following the discovery of
an exploit
in the Java Runtime Environment.
OS X Server version 2.2.1 requires OS X 10.8.2 Mountain Lion and can is a 153MB download from the Mac App Store.