Piper Jaffray says Apple media event still likely by April, sees 'new iPad body styles'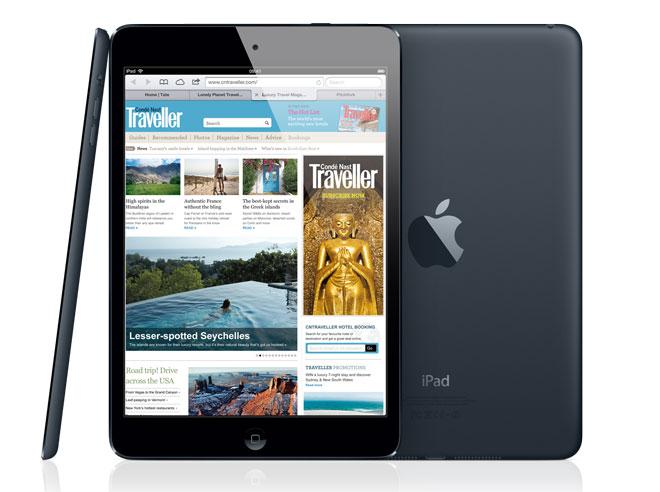 AppleInsider may earn an affiliate commission on purchases made through links on our site.
Although a recent rumor that Apple was preparing to host a developer-related television event next month was almost instantly shot down, investment research firm Piper Jaffray says a review of years past indicates the company is still likely to host an event by the end of April, which could see the introduction of redesigned iPads.
"We believe that looking at the history of time between Apple product launch events suggests that the company will introduce something new in March or April," analyst Gene Munster told clients on Friday. "Over the past two years, the Spring event has been iPad updates."
Given that Apple just introduced the iPad mini in October but only made minor updates to the full sized iPads at the time, Munster believes the year's first Apple event could produce a major design overall to the full-sized iPad with Retina display with characteristics akin to that of the mini.
We believe Apple could update the full-sized iPad to a body style similar to the iPad Mini. Additionally, we believe that the iPad Mini could get a Retina display, although that may happen later in the year given the supply constraints Apple faced on the Mini in the December quarter.
Munster told clients that he went back and combed over several years of events where Apple launched a significant new hardware product and and paid special attention to the time lapses between those events. Since the June 8th, 2009 launch of the iPhone 3GS, Apple has held 11 major product launch events, he said.
The average time between the events has been 123 days, about 4 months. The longest amount of time between events since the 3GS launch in 2009 was 216 days (about 7 months), which was the gap between the iPad 2 launch in March 2011 and the iPhone 4S launch in October 2011.
Munster noted that the iPhone 4S may have faced some delays that extended the gap between launches. Therefore, given Apple's last event was October 23, 2012, a 4 month difference would suggest a late February event while a 7 month break would imply a late May event.
"We believe the most likely scenario is an event in between the two, i.e. March or April," the analyst wrote.
In addition to the incremental iPad update, Munster also believes Apple could update the Apple TV, primarily with better software and an early take an at App Store, ahead of a formal television launch at a later date.
"We would expect to see an Apple TV update in the next six months if Apple plans to launch a television by the end of the year, which we still expect," he said. "We believe the updated Apple TV software could 'prime the pump' for the ultimate television."
Munster's comments regarding a near-term Apple media event arrive on the heals of similar claims from one of his peers — Peter Misek over at Jefferies. Misek's claim of an Apple media event in March related to developer tools for a future version of Apple TV was, however, instantly extinguished by Jim Dalrymple.
Dalrymple, as many Apple watchers will attest, has served as an unofficial extension of Apple's public relations department when commenting on matters as such, and therefore his comments are largely believed in-line and representative of Apple's actual intentions.