Apple 'less arrogant' post-Steve Jobs, says France Telecom-Orange CEO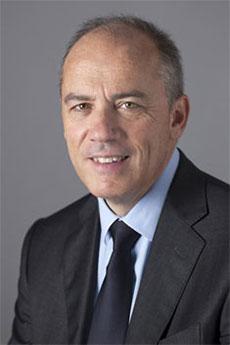 AppleInsider is supported by its audience and may earn commission as an Amazon Associate and affiliate partner on qualifying purchases. These affiliate partnerships do not influence our editorial content.
In an interview with press on Monday, France Telecom-Orange chief executive Stephane Richard said Apple has become easier to work with since Tim Cook took over for cofounder Steve Jobs in 2011.
During the wide-ranging discussion, Richard covered the current state of European telecoms, new mobile platforms and what he calls the "wow" factor needed to compete with Samsung and Apple, reports AllThingsD.
As for Apple's compliance with partner carriers in the region, Richard said that things have changed since Jobs stepped down due to health issues in August of 2011.
"Apple has (become) more flexible, paying more attention to everyone else, probably a little less arrogant than they used to be," he said, adding that the Cook-era Apple is "probably a little more under pressure, and it is quite nice."
Richard also said that carriers are looking to up and coming mobile operating systems like Mozilla, Windows Phone and the last-ditch BlackBerry to challenge Android and iOS, but the market is simply not large enough to support that many platforms.
"There is probably not room for everyone," he said. "But all of us hope that among those initiatives, at least one will be able to emerge as a third ecosystem."
Speaking to Microsoft's Windows Phone initiative, Richard said the software giant faces an uphill battle against iOS and Android as the corresponding hardware lacks the "wow" factor needed to usurp the two smartphone OS titans.
"The Nokia family in my opinion is nice, but there is no 'wow' effect," Richard said. "When you have a market with very steady players like Apple and Samsung, you need to have a 'wow' effect."