Facebook updates flagship iOS app with cover photos, group messaging improvements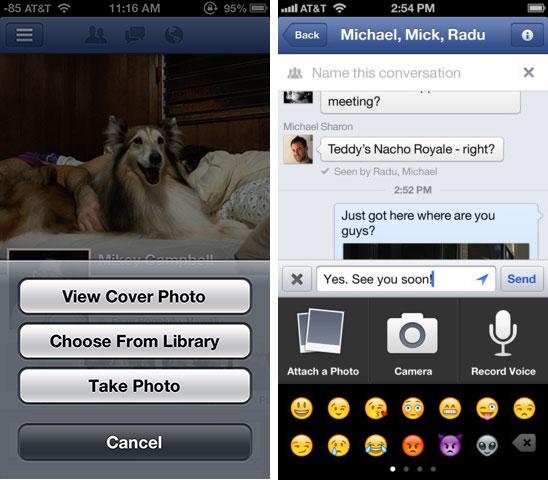 Facebook on Monday rolled out version 5.6 of its iOS app, bringing a few new features like the ability to change cover photos in-app and enhancements to group messaging.
The update to the ubiquitous social network's app for iPhone, iPad and iPod touch comes less than one month after free voice-over-IP calling was added to the app in February, and continues in the merging of the company's various desktop and mobile clients.
Facebook for iOS v5.6 offers users the ability to change their page's cover photo while on the go by either taking a picture or selecting one from the Photos camera roll. This feature is limited to iPhones only.
Group messaging also received some work as it now takes fewer steps to start a session. According to Facebook, the new system makes it easer to name and find group conversations within the app.
Facebook for iOS v5.6 comes in at 25.2MB and is a free download from the App Store.