Rdio's new Vdio service adds social networking layer to video-on-demand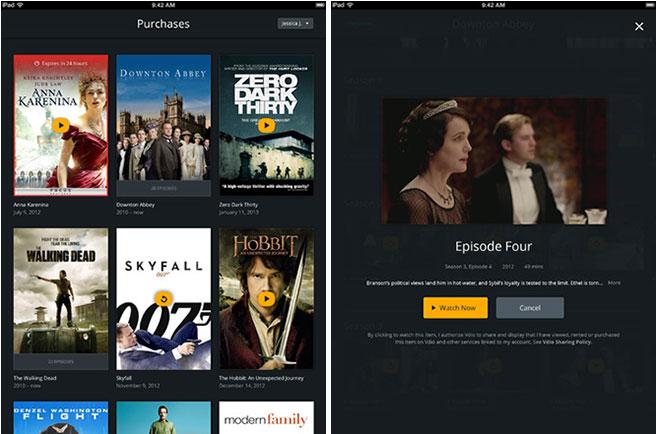 Rdio, the popular subscription-based music streaming app, has finally launched the long-awaited Vdio service, granting existing Rdio Unlimited subscribers access to movie and TV content with strong tie-ins to social networks.
Vdio finally exited a closed beta on Tuesday, with the new made-for-iPad app promising to deliver high-level social network integration, in much the same way as parent service Rdio. subscribers in the US and UK,
As noted by GigaOm, Vdio is not a subscription service, but instead offering users the means to rent or purchase movies or TV shows based on what friends are watching. By incorporating a social aspect with content discovery, Vdio could be a better solution than competitors which use crowdsourced algorithms to recommend content.
In operation, Vdio ties into users' existing Rdio subscriber accounts, letting them see what videos friends are watching. Also available is playlist creation, content management and other advanced features that can be accessed either through the service's web client or iPad app.
Pricing is in line with rival offerings, with new movies coming in at around $5 to rent and $15 to own. It should be noted, however, that on top of those fees a $25-per year subscription to Rdio is required.
Vdio can be downloaded for free from the App Store, but a Rdio account is required and the service is currently limited to the U.S. and the U.K. The service is expected to expand operations to the rest of the world this summer.