Adobe plans to bring cloud-synced Lightroom-level photo editing to iOS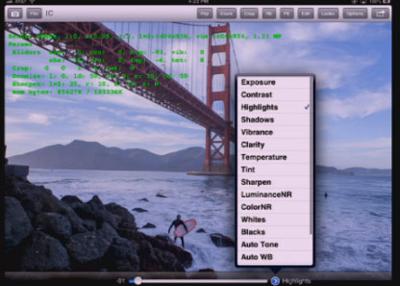 Adobe's group product manager for Lightroom Tom Hogarty on Wednesday showed off an early version of an as-yet unnamed image editing iOS app, with the prototype software leveraging cloud computing assets to manipulate RAW photo files.
Demonstrated on Photoshop master Scott Kelby's online show "The Grid," the Lightroom-esque iOS app is able to edit RAW images stored on a computer from a mobile device.
According to CNET, Hogarty was mum on availability details, but did reveal the app is being developed as a companion to the full-featured PC version of Lightroom. In its current state, the software supports Lightroom development parameters, such as exposure, clarity, shadows, highlights, and white balance, cloud-synchronized editing and 100 percent zoom for checking focus and fine details.
The publication took note of the complete editing control list as it appeared on the prototype app:
exposure, contrast, highlights, shadows, vibrance, clarity, temperature, tint, sharpen, luminance noise reduction, color noise reduction, whites, blacks, auto tone, auto white balance, image flipping and image cropping.
Driving the app is technology from the newly released Lightroom 5 beta. Called Smart Previews, the feature generates a lossy DNG image from RAW data, effectively shrinking the size of the corresponding file for quick editing. Lightroom's complete RAW editing toolset can be applied to the Smart Preview, with changes synced back to the RAW image file when complete.
As a testament to the small file sizes created by Smart Preview, Hogarty was using an iPad 2 during the demonstration. He did note that some processor intensive operations were too much for the tablet to handle, but said his team is aware of the limitation presented by mobile devices.