Corning touts Gorilla Glass 3's advantages over sapphire in side-by-side tests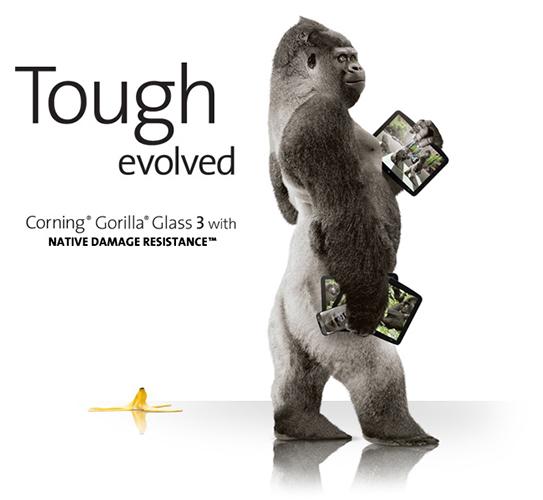 In what seems to be a response directed at rumors saying upcoming smartphones, including Apple's iPhone, will switch from Gorilla Glass to sapphire as a cover material, Corning put its latest generation product to the test in a bid to show the material is comparatively superior.
The test results, along with a lengthy explanation and Q&A, was recently published in a feature on Corning's website (via MacRumors), with the company expounding on the damage resistance of Gorilla Glass 3.
As seen in the video below (warning Flash content), Gorilla Glass comes out on top over sapphire in a stress test:
Mentioned 40 times in the report, manufactured sapphire was obviously Corning's main target. A report last week outlined a rumor alleging that Apple will be utilizing man-made sapphire as a cover for the next-generation iPhone's home button.
Gorilla Glass, which is an alkali-aluminosilicate strengthened sheet glass, is currently used in nearly 1,000 products from 33 major OEMs. In fact, according to late Apple cofounder Steve Jobs' biography, the tech guru put Corning's invention to use in the original iPhone after it had been mothballed for some 50 years.
The glass maker took on the recent speculation of a shift to sapphire head on.
"In one of our commonly accepted strength tests, sapphire breaks more easily than Gorilla Glass after the same simulated use," senior vice president and general manager of Corning's Specialty Materials segment James R. Steiner said. "Additionally, sapphire's cost and environmental hit are huge issues."
Further, the executive said Gorilla Glass is thin, durable, highly transparent and can be manufactured quickly and cost-effectively. In addition, the specialized material can be molded into various structural shapes, giving designers free rein to make innovative products.
Corning claims it has made Gorilla Glass thin enough to be implemented into devices with curved displays, a direction some believe is the next step in handset design. Future improvements include enhanced performance in sunlight and antimicrobial technology, the latter of which could allow for the glass to be used in hospitals and other public spaces.