Walmart drops iPhone 5 price to $129, 4S for $39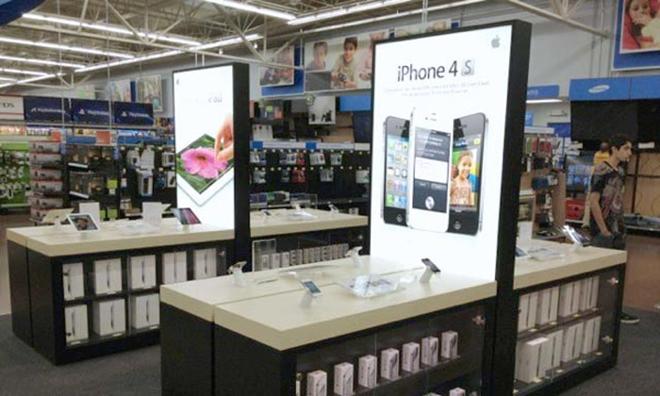 AppleInsider may earn an affiliate commission on purchases made through links on our site.
Walmart is now offering Apple's iPhone 5 at one of the lowest prices available, just $129, and the retail giant is also offering the iPhone 4S for under $40.
Walmart announced on Saturday that it would slash the prices of the last two generations of Apple's bestselling handset. The iPhone 5 will see a discount of nearly a third, dropping from $189 to $129, while the iPhone 4S will see a 56 percent discount, dropping from $89 to $39.
Both devices are available at the listed price contingent upon customers signing up for a new two-year contract with one of three carriers. Customers can choose from AT&T, Verizon, and Sprint.
The discount ranks Walmart among the most affordable providers of the iPhone 5. Electronics retailer Best Buy recently restarted its iPhone trade-in program, which will run through the end of June. That program allows customers signing up for a new contract to receive up to $150 off the cost of an on-contract iPhone 5 if they trade in an iPhone 4 or 4S.