Apple's free promotion led to 5.7M new downloads of 'Infinity Blade II'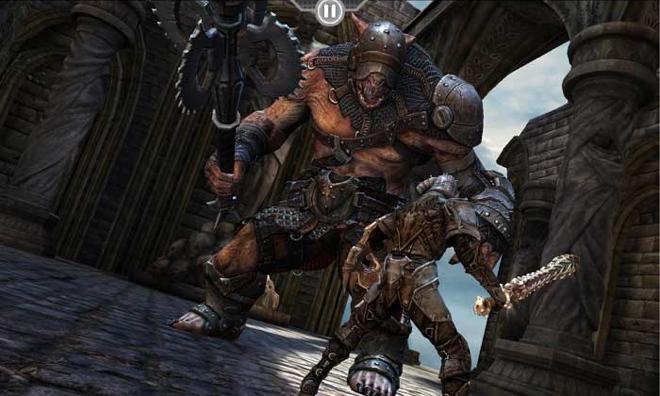 Included last week as part of Apple's App Store fifth anniversary promotion, Chair Entertainment's "Infinity Blade II" saw its rate of downloads triple, with nearly 6 million new users added in just seven days.
The success of the promotion was revealed by Chair publicist Laura Mustard in an interview with AllThingsD. She revealed that 1.7 million downloads occurred on the first day of the promotion, totaling 5.7 million by the end of the week.
Those downloads came in three times faster than usual for Infinity Blade II, one of the premier gaming titles available for iOS. The game usually costs users $6.99 to download.
Though the 5.7 million downloads of Infinity Blade II were given away, Chair and publisher Epic Games may still come out on top, as the title also includes in-app purchases that allow players to obtain in-game currency for upgrades more quickly.
The success of Infinity Blade II came as another title, "Infinity Blade: Dungeons," was canceled by Chair and Epic. That game was shown off last year alongside the third-generation iPad with Retina display.
However, Chair Entertainment has confirmed that the Infinity Blade franchise will live on, with more games, books and other products said to be in the pipeline. Publisher Epic has also said that the "Infinity Blade" series on iOS is its most profitable series ever, even eclipsing the blockbuster "Gears of War" title for Microsoft's Xbox 360 console.