Popular Gmail client Mailbox for iOS gets cloud search, account-specific signatures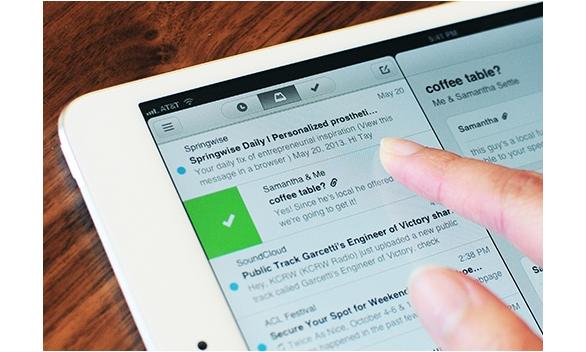 AppleInsider is supported by its audience and may earn commission as an Amazon Associate and affiliate partner on qualifying purchases. These affiliate partnerships do not influence our editorial content.
After an update on Wednesday, Mailbox users can now search through messages stored in Gmail's cloud, a much requested feature that was missing from earlier versions of the app.
Mailbox for iOS hit version 1.5.0 on Wednesday, and while not much has been changed in the point update, the server search function will likely be a welcome addition to many.
The new capability allows users to search through every message in a given Gmail account, not just those that had been previously downloaded and stored locally. With the updgrade, Mailbox is finally up to speed with other email clients offering similar features, including Google's own Gmail app.
In addition, those users with multiple active accounts can create and choose specific signatures for each, which will be appended to outgoing messages. Another new option lets users open Web links in Google's Chrome browser for iOS rather than the default Safari.
The Mailbox blog also notes that users can still receive 1GB of Dropbox space by linking their account with the cloud storage service. Dropbox integration was recently introduced after the company purchased Mailbox in March.
Finally, the usual unnamed performance enhancements and bug fixes are included in version 1.5.0.