Apple seeds OS X Server Preview 7 for Mavericks, Windows Migration Assistant
By AppleInsider Staff
Thursday, September 05, 2013, 07:07 pm PT (10:07 pm ET)
Apple on Thursday sent an email to developers announcing the availability of pre-release versions of OS X Server Preview 7 for OS X Mavericks, OS X 10.8.5 Mountain Lion and the Windows Migration Assistant.




While OS X 10.8.5 Mountain Lion build 12F36 was released on Wednesday, the other two seeds mentioned in Apple's email are new.

OS X Server Preview 7 for Mavericks is designated as build 13S357e and comes with focus areas similar to the recently seeded OS X 10.9 Mavericks Developer Preview 7. Apple asks developers to concentrate their efforts on graphics, Wi-Fi, sleep from wake and iBooks PDF imports.

The latest Windows Migration Assistant reaches version 1.0.2.3, and is designed to help users migrate data from a Windows PC to OS X. The seed notes do not mention any major issues with the software.

Developers can download all three updates through Apple's Developer Center or Software Update.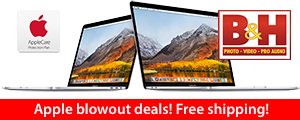 Lowest Prices Anywhere!

13" MacBook Pros
Price
You Save
3.1GHz/8GB/256GB Gray
$1,679.00
$120.00
3.1GHz/8GB/256GB Silver
$1,704.00*
$95.00
3.1GHz/8GB/512GB Gray
$1,849.00*
$150.00
3.1GHz/16/512GB Gray
$2,099.00
$100.00
15" MacBook Pro
Price
You Save
2.8GHz/16/256/555 Silver
$2,199.00*
$200.00
2.8GHz/16/256/560 Gray
$2,299.00
$200.00
2.9GHz/16/512/560 Gray
$2,599.00
$200.00
2.9GHz/16/1TB/560 Gray
$2,999.00
$200.00
3.1GHz/16/512/560 Gray
$2,799.00
$200.00
3.1GHz/16/2TB/560 Gray
$3,899.00
$300.00

*

price with Promo Code:

APINSIDER

prices.appleinsider.com for more configurations