New Apple TV not expected to debut at iPhone event, software updates coming instead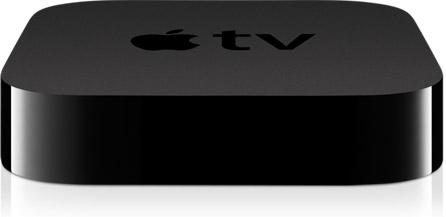 Contrary to recent rumors and speculation, Apple will not be introducing a new Apple TV set top box at its media event next week, says one report, but will instead continue to upgrade the current model's software with additional channels, content and functionality.
People familiar with Apple's plans said the company is not planning to debut a new version of the Apple TV at next week's special media event, reports AllThingsD. Speculation of a new product was sparked earlier this week when it was discovered that Apple had received shipments of "Set Top Boxes" from partner manufacturer BYD in China.
Instead of a hardware refresh, sources say Apple is focusing on broadening the existing device's capabilities through software. One such feature being worked on will allow customers to playback owned content to other users' Apple TVs without forcing them to log out. The process would require an iOS device, like an iPhone, to authenticate the purchase via AirPlay before streaming.
Apple has been aggressively pushing out new software for its set-top streamer, including dedicated channels for Vevo, Disney, Weather and Smithsonian. There are also rumors of negotiations with Time Warner and other cable providers for content rights, though recent rumors suggest Apple is looking to bypass the companies by engaging directly with content owners.
In addition to content, future Apple TV software may have so-called second screen capabilities baked in, based on tech Apple acquired from the purchase of content aggregation service and app Matcha.tv.
Sources have little information regarding the upcoming software updates, but said some of the new features are slated to roll out in the coming weeks.