Apple's more affordable 'iPhone 5C' expected to have greatest US benefit for T-Mobile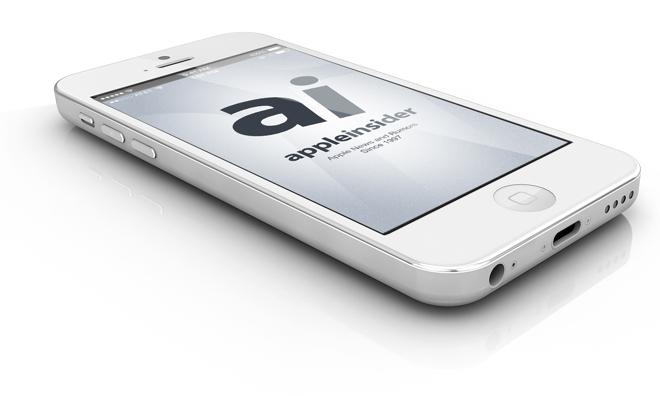 AppleInsider may earn an affiliate commission on purchases made through links on our site.
The debut of a new, less expensive iPhone model may have the greatest domestic benefit for T-Mobile, America's fourth-largest carrier which appeals to more budget-oriented customers.
With the anticipated launch of new iPhones in the coming weeks, it will likely mark the first time that Apple's latest handsets will debut on T-Mobile day and date with its U.S. rivals, AT&T, Verizon and Sprint. Apple and T-Mobile inked a deal earlier this year to finally bring the iPhone to the carrier in April.
And now, at Tuesday's media, event, Apple is expected to unveil a so-called "iPhone 5C" that will serve as a more affordable handset. The plastic-backed device is expected to come in a number of colors, and reach new customers who may not be interested in the high-end "iPhone 5S."
Market watchers expect that the "iPhone 5C" could help lure customers away from larger carriers AT&T and Verizon to T-Mobile, analysts who spoke with Bloomberg said. In addition to lower prices, T-Mobile also offers more flexible service plans than its larger rivals.
Customers who pay full-price for a new iPhone can avoid signing a two-year subscription to get a subsidized price on the handset. Unlike its rivals, T-Mobile doesn't require customers to sign a contract, which allows customers to switch at any time without paying a penalty.
The "iPhone 5C" could also provide a boost to Sprint, which stands out from rivals by offering unlimited plans for calling, texting and data. Major carriers AT&T and Verizon have transitioned to tiered and shared data plans.
Analysts generally expect that Apple will price its new "iPhone 5C" between $400 and $500 unsubsidized. Though the handset is expected to be sold worldwide, it's believed that China is of particular interest to Apple with the new iPhone model, where customers prefer to purchase their handsets without a contract subsidy.
One survey of Chinese consumers published last month by Morgan Stanley found that the market's "sweet spot" for pricing a more affordable iPhone would be at $486. Keeping the price near $500 would allow Apple to maintain its high margins while also expanding market opportunities to new customers.
Apple's media event kicks off at 10 a.m. Pacific, 1 p.m. Eastern on Tuesday. AppleInsider will have full, live coverage.