Unable to catch Apple TV, Google TV said to rebrand under Android soon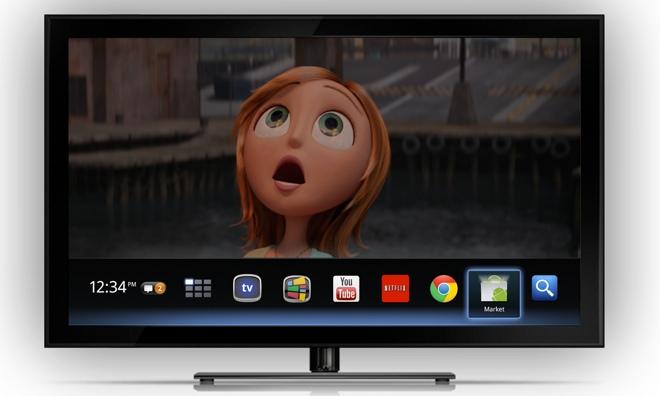 AppleInsider is supported by its audience and may earn commission as an Amazon Associate and affiliate partner on qualifying purchases. These affiliate partnerships do not influence our editorial content.
Adoption of the Google TV platform trails Apple's Apple TV device by a wide margin, and now the search company may be ready to rebrand its television offerings under the Android name in an effort to spark consumer interest.
Google is reportedly preparing to phase out the Google TV brand, and sources tell GigaOm that personnel within the search giant are already referring to the next generation of its television platform as "Android TV." Google has not yet announced any official rebranding, but a recently-scheduled developer event in Seoul was officially called "Android TV Developer Day." Meanwhile, a number of Google TV partners appear to have dropped the moniker from their products, instead saying that forthcoming offerings will be Android devices with access to "the latest Google services for TV."
The rebranding would tie the struggling television platform to Google's much more successful Android brand. A sizable majority of the world's smartphones — and an increasing number of its tablets — run Android, and observers note that the brand name alone could get some consumers to take a longer look Google-powered televisions.
Launched three years ago, Google TV has struggled to gain traction in the market, despite Google exec Eric Schmidt's confident statement that by the summer of 2012, "the majority of the televisions you see in stores will have Google TV embedded." Instead, the platform has been hobbled by its complicated set-up process and unwieldy controls. It also ran into resistance from content providers, who were unfriendly to the idea of consumers being able to stream content from the web to their television sets.
In the intervening time, Google appears to have lost some interest in Google TV. Earlier this year, the company rolled out a new television dongle, a $35 media streaming device that captured the tech industry's attention and has received mostly positive reviews. For that device, though, Google went away from the Google TV moniker, going instead with Chromecast, a name tied to its popular Chrome web browser.
Apple TV grabbed 56 percent of the streaming devices market in 2012, according to one study, with its nearest competitor being Roku at 21.5 percent. That same study noted that Google TV was "conspicuous in its absence" from the list of top players in the segment. The study estimated that fewer than one million total Google TV devices had been sold to date.